Dorps graffiti freight wagons, London







street art archive copy Dorps train, North London. It's not often you find a whole train covered in graffiti. It's even rarer when its by one name and as multi coloured and stylish as this series of freight wagons found in North London on the line out of Euston in 2011. In fact it's damned near unheard of.
Dorps is on fire. That is all.
All photographs copyright artofthestate 2010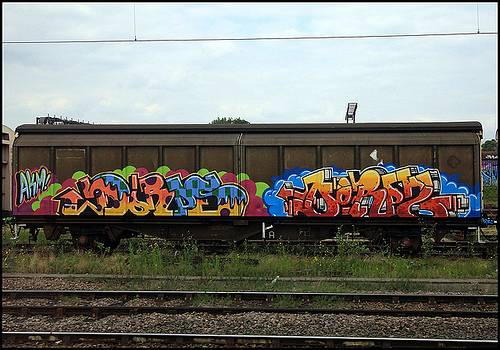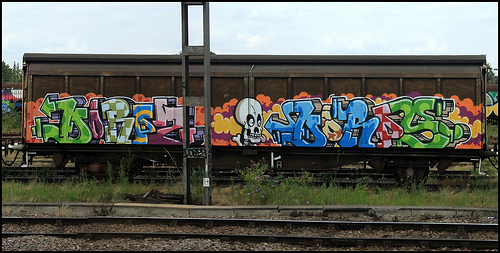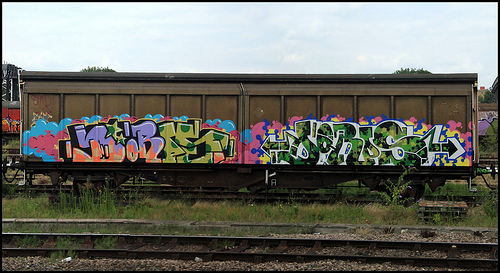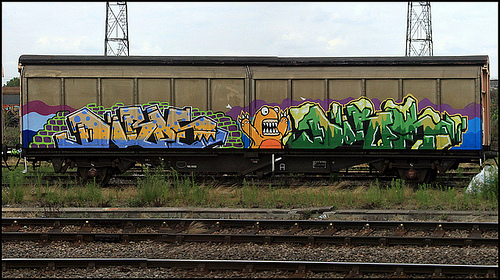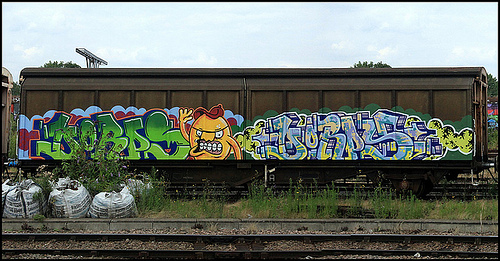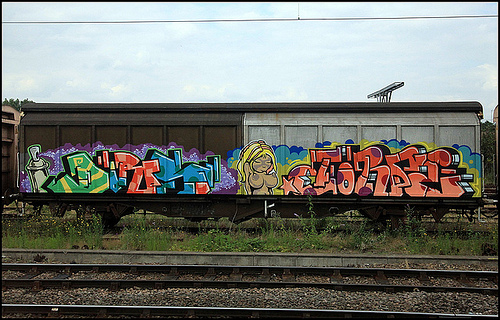 Dorps graffiti freight wagons, Wembley
STREET ART GRAFFITI INDEX Stencil graffiti
London 1 2 3 4 5 6 7 8 9 10 11
Bristol 1 Brighton 1
Spray can graffiti
1 2 3 4 5 6 7
Stickers 1 2
Sculpture / Installs 1
Paste ups 1 2 3
Text graffiti 1 2
other graffiti images 1 2
Graffiti books 1
Graffiti DVD's 1
Featured artists
adam neate / arofish / banksy / dface / eine / faile / obey / invader / shok_1 / tlp / toasters / Full list
Street Art / Graffiti Shows
listings / pictures