Royal Air Force Museum, Hendon Royal Air Force Museum The Royal Air Force Museum is situated on the site of the former London Aerodrome and houses at any one time over 100 full sized aircraft.
The museums displays include iconic RAF planes such as the Lancaster and the Spitfire. There is a Typhoon from the Second World War (the only remaining one in the world) as well as a modern counterpart _ the Eurofighter (also known as a Typhoon).
The official website for the RAF Museum can be found here.

To order a hi_resolution copy of this photo click here (image reference LDN_RAFHEND_1)
All photographs copyright artofthestate 2006 / 2014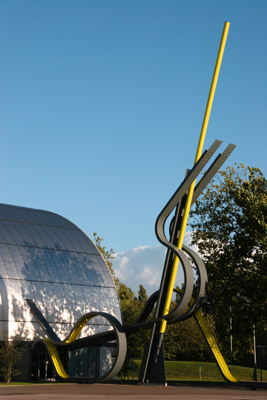 Royal Air Force Museum, Hendon
London architecture 1 2 3 4
London art deco buildings 1 2 3 4
London art galleries
London bridges
London Canary Wharf 1 2
London churches and cathedrals
London _ the City 1 2 3
London Dali Universe 1
London Eye
London Heathrow Airport
London parks & gardens 1 2
London Paddington Basin
London statues, monuments
London motorways and traffic
London museums
London at night
London public art 1
London seasonal celebrations
London snow
London South Bank 1 2 3
London sport stadiums
London stations
London street art
London suburbs 1
London Thames Path
London theatres
London Tourist photos 1 2 3
London transport 1 2
Text list of London photos For non London galleries
click here