Mick Jones photo








photo archive zines mail copy
Mick Jones, The Clash The Rock and Roll Public Library is the brainchild of Mick Jones (formerly of both the Clash and Big Audio Dynamite).
Mick recognises that what he is, is not just shaped by his experiences in the Clash but instead by a whole myriad of culture experienced (and collected) over his lifetime. So the library includes artifacts from throughout his time on the planet from the cameras he's used to the bikes he's ridden and the toys he's owned
When I visited Mick was busy tidying up the book department and gently singing along to the music over the sound system. He seemed to having a great time and was happy to have his picture taken.
All photographs copyright artofthestate 2009 / 2011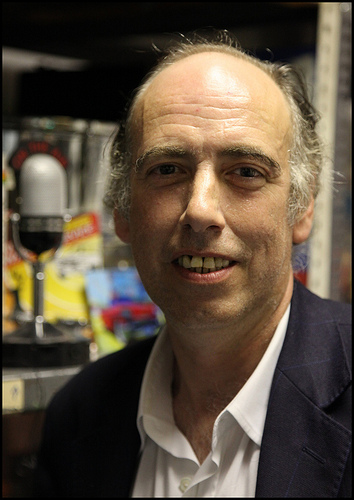 Mick Jones