Richmond station old railway posters Richmond Station _ Old railway posters The stairs of Richmond station became something of a time machine in December 2011. When the current day advertising boards were removed they revealed a set of posters that had not seen the light of day since the mid 1980's.

To order a hi_resolution copy of any of these photos click here (image reference LDN_RICHPOST_1_5) and state image description.
All photographs copyright artofthestate 2011
A poster explaining how to operate the door buttons on the new trains back in 1986. It was beginning of the end of slam door trains on London's commuter routes. Whilst its all very well to explain the changes to passengers anyone who couldn't read the buttons on the trains themselves was very unlikely to read a more detailed poster on the steps of the station either!
An advert for the new Winnersh Triangle Station dates some of the posters back to 1986.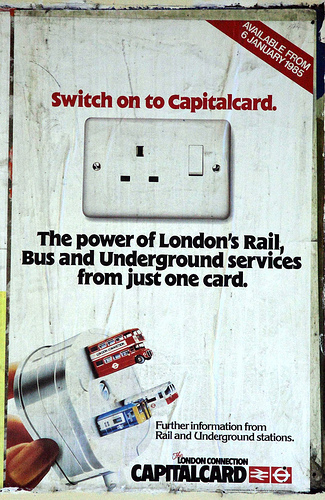 This London Connection Capitalcard could have been from right back in 1984.
Rail Rovers
Dodging The Fare poster
Gatwick Express _ from London Victoria every 15 minutes
Senior Citizen Railcard poster _ now available to men of 60 and over!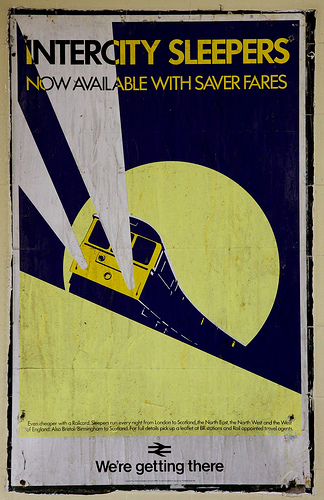 Intercity Sleepers
InterCity's rivals were the car and the plane _ which gets dealt with in this poster.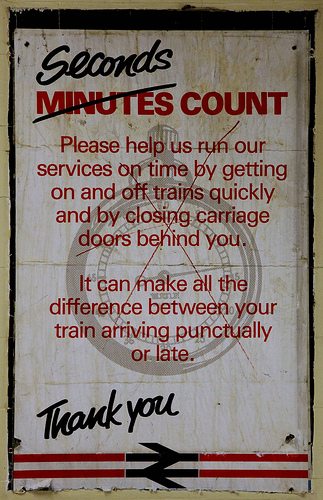 Getting people on and off trains promptly is not a new problem….
Get away from it all on a combined ticket to Jersey & Guernsey
London Underground
Brompton Road (disused)
Aldwych (disused)
Waterloo & City Line
Underground Pioneer (150 years)
Boston Manor Signal Box
Art Deco on the Underground West London Branch lines
Staines to West Drayton
Southall to Brentford
West Drayton to Uxbridge
West Ealing to Greenford
Uxbridge High Street to Denham
Other Railway Relics
Slough to Windsor branch line
Maidenhead Boyne Hill station
Feltham Mashalling Yards
Feltham Station
Feltham Cavalry Tunnel
Richmond _ old BR posters
Other London photos