SHOK-1
SHOK-1 is perhaps best known for his unique spraypainted X-ray art which can be found on the walls of London's East End and all around the world.
He's an artist with a passion for everything he does. He takes an idea, plays with it, refines and defines. It may take days of research and sketches but the end result will always be something truly unique and technically adept.
Over his long and varied career there have been several key styles he has invented and made his own. The latest is the aerosol x-ray art method which others have tried to copy but never quite managed to equal. This has been used to great effect with the X-Rainbow series and more recently in the X-Pop series where he shows iconic characters in x-ray form. The work is genuinely amazing, he avoids the use of aids such as tape and stencils and instead relies upon experimentation and meticulous can control.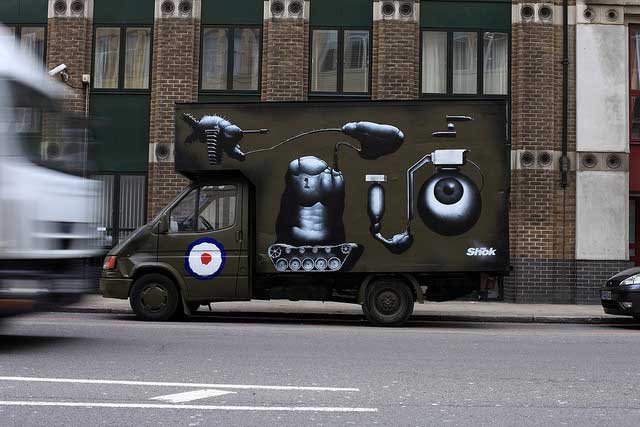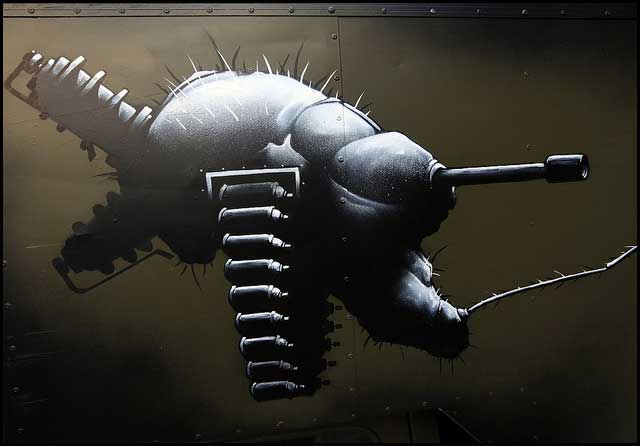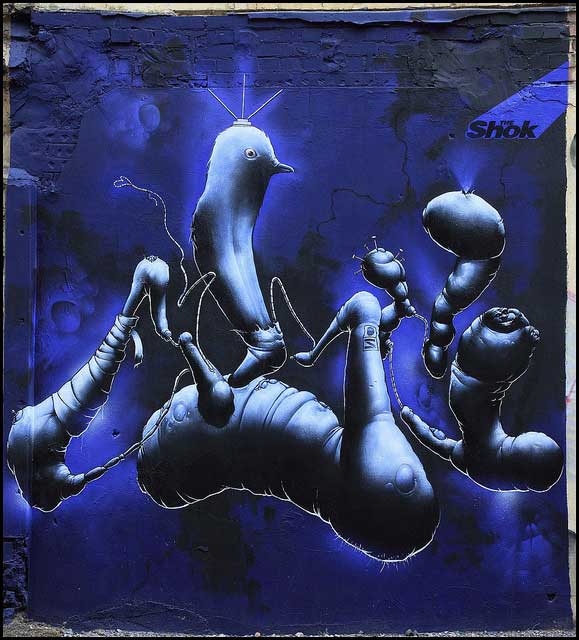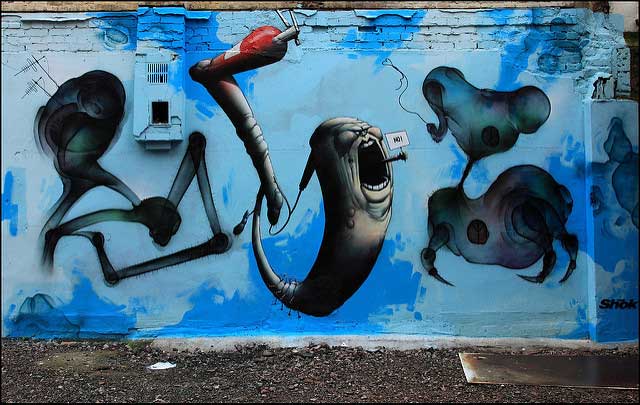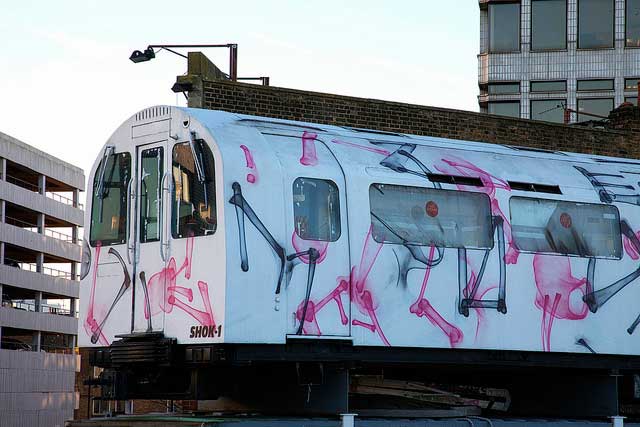 Back to LONDON STREET ART index