Banksy by Alessandra Mattanza
Banksy by Alessandra Mattaza book published in 2022 by Prestel, 240 pages, ISBN 978-3-7913-8824-3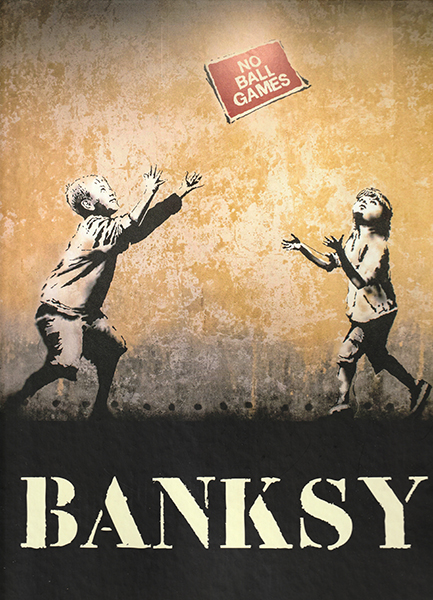 What's it about? The author's take on Banksy's work and her views on the reasons behind it all. She's a bit of a fan to say the least.
Unique Selling point: Sad to say none really, the images are all from stock image libraries like Getty and Alamy and have all been seen before. At a push you could say it's a pretty large book.
Not so great: Of all the people in the world to write your foreword to your book on Banksy why would you ask serial Banksy art remover John Brandler? It also contains an embarrassingly large number of artworks credited as Banksy which are clearly not.
Who's it for? When you already have every other Banksy book…you still might want to save your money.
BUY NOW (caveat emptor)
Return to Banksy Books – a complete guide index