Banksy Captured by Steve Lazarides
Banksy Captured Vol 1 by Steve Lazarides, 256 pp, Production & Print Management – Jon Lewis, EPM. ISBN 978-164713612-3.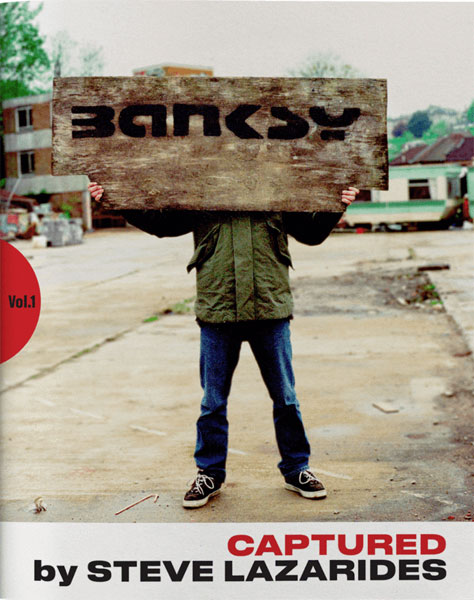 What's it about? Banksy's agent Steve Lazarides was right there when things happened in the early days. His unique photos capture iconic pieces in place and much of behind scenes action too such as shots from the studio.
Unique Selling Point: The whole damn book is full of unique photos, including many never seen before of the artist at work (whilst always protecting his face from view).
Not so great: Did Banksy approve the publication of these behind the scenes photos? This is only volume one – there's more to come which is ultimately going to cost you. Also if you have an OCD about the direction of text on a book spine this will trigger you 🙂
Who's It For? Once you've got Wall and Piece (and the little books) this is probably where you should go next.
Available directly from banksycaptured.com
or Amazon
Return to Banksy Books – a complete guide index