Banksy Completed
Banksy Completed book by Carol Diehl, published 2021 by the MIT Press, hardback, 208 pages, ISBN 978-0-262-04624-4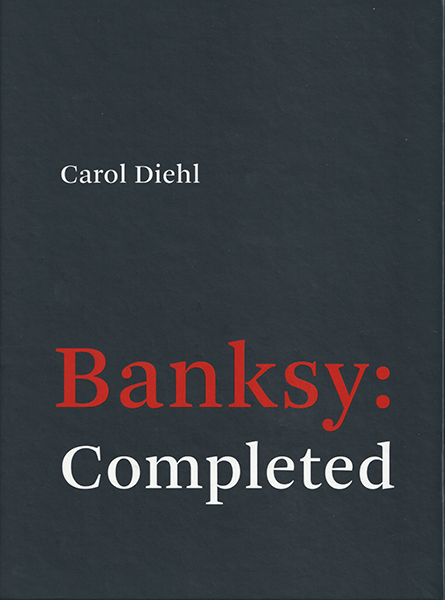 What's it about? Diehl seems pained about the way Banksy has been treated by the art world of which she is part. In particular where he has been dismissed by art critics who haven't done even the most basic background research.
Unique Selling Point: Where Diehl excels is in her forensic analysis of a particular event, for example in her in depth research of his Folkestone pedestal piece. She takes to task other critics for not adopting a similar approach and therefore missing the point of many of his pieces.
Not so great: If you're after early works or lots of pictures this is not the book for you. Diehl has come to Banksy quite late and interestingly uses a lot of images that appear to have been sourced directly from Banksy's official Pest Control service.
Who's It For? Those who like in depth analysis of more recent works – and those who get annoyed by journalists and critics who take an instant dislike to something without understanding it.
BUY NOW
Return to Banksy Books – a complete guide index