Banksy in New York by Ray Mock
Banksy In New York by Ray Mock, Gingko Press • ISBN: 978-0990643715
Publication date: 21/05/2015 • 128 pages • 21.6 x 1.8 x 26.9 cm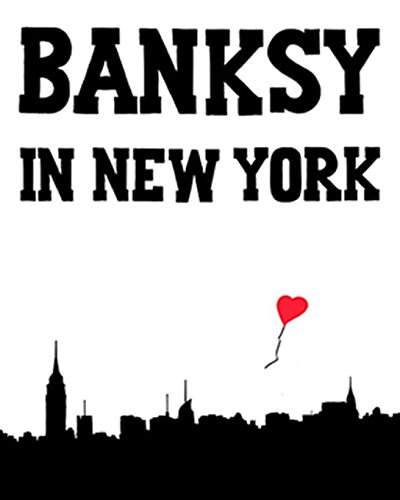 What's it about? Banksy's New York artist residency – a day by day look at what went up (and what came down) during the month of October 2013.
Unique Selling Point: Whilst many of the pieces from New York appear in other books this is the best in depth coverage of the event from start to finish
Not so great: It's all good to be fair.
Who's It For? New York Banksy buffs – anyone who enjoyed his capers in the Big Apple won't be disappointed with this exhaustive look at it all.
BUY NOW
Return to Banksy Books – a complete guide index