Banksy Locations And Tours Volume One
Banksy Locations and Tours Volume 1 by Martin Bull. Shell Shock Publishing. ISBN 978-0955471247, 4th Edition 2010. 16.8 x 1.2 x 12.5 cm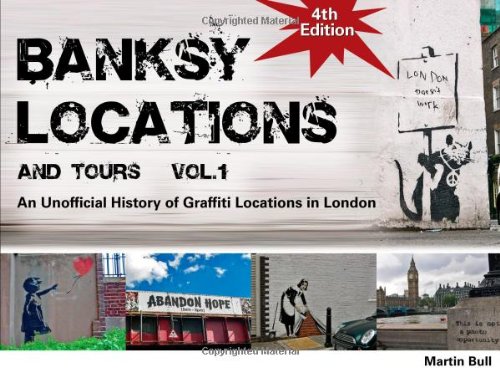 Banksy Locations and Tours Volume 2 by Martin Bull. Shell Shock Publishing. ISBN978-0955471230, image below is the US edition of this book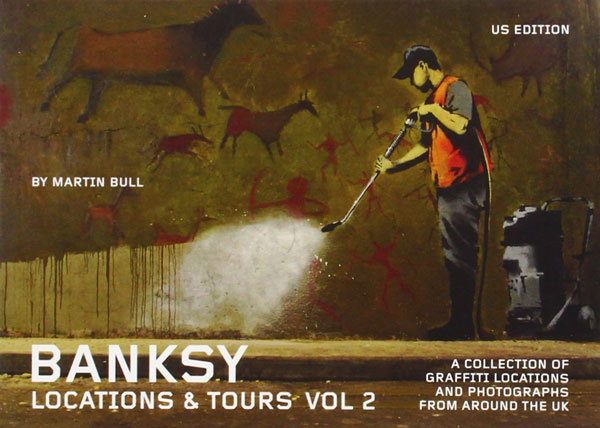 What's it about? The definitive printed guides to the locations of Banksy artworks in the UK.
Unique Selling Point: Author Martin Bull has actually been to all these places, knows the history of the pieces and shares all this knowledge in minute detail.
Not so great: You'd be ill advised to go to these locations without checking their status via the free updates available from Shellshock publishing.
Who's it for: Those who like a walk in the less salubrious part of the UK or those who suffer from Anoraksia.
Return to Banksy Books – a complete guide index