Banksy Myths and Legends volume 2
Banksy Myths and Legends Volume Two by Marc Leverton, published in by Carpet Bombing Culture in 2015, 90 pages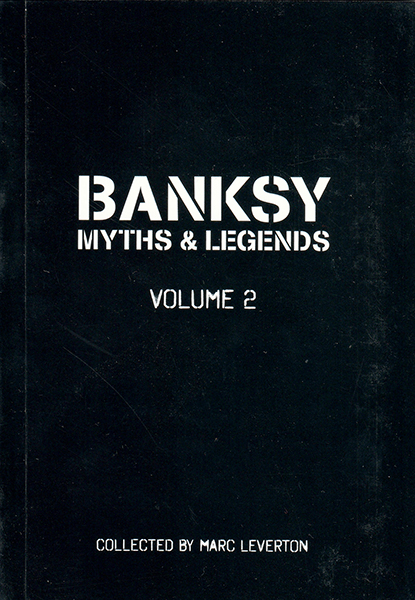 What's it about? Tittle tattle and anecdotes, it's hard to establish what is based in fact (a lot of it certainly is) and what is pure story telling.
Unique Selling point: As with volume one It's in a A5 format exactly like Banksy's early books – and cheap(ish) too.
Not so great: Allow yourself a maximum of 30 minutes to read the whole thing
Who's it for? People who like to have something to look at while taking care of their business.
BUY NOW
Return to Banksy Books – a complete guide index