Banksy – Urban Art In A Material World
Banksy – Urban Art In A Material World by Ulrich Blanche
Published by Tectum Wissenschaftsverlag, 258 pages, 2016, ISBN10-3828835414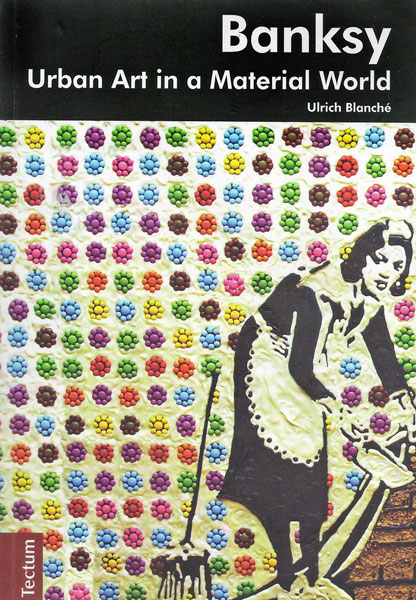 What's it about? An academic look at Banksy's work both on and off the street and it's place in the wider world of consumer culture.
Unique Selling Point: Most books on Banksy concentrate on photos of his work with sparse amounts of text. This is the complete opposite .
Not so great: Photos are in black and white and reproduced as small images. You should read this book with access to the Internet to view the pieces mentioned properly.
Who's It For? Are you writing your thesis on Banksy – then this is the book you've been looking for!
Return to Banksy Books – a complete guide index