Banksy You Are An Acceptable Level Of Threat book
Banksy – You Are An Acceptable Level Of Threat And If You Were Not You Would Know About It book.
Patrick Potter – 240 pages – updated edition published 26th Jan 2018 with new content. ISBN 10-190821130X, ISBN 13-9781908211309. Publisher – Carpet Bombing Culture.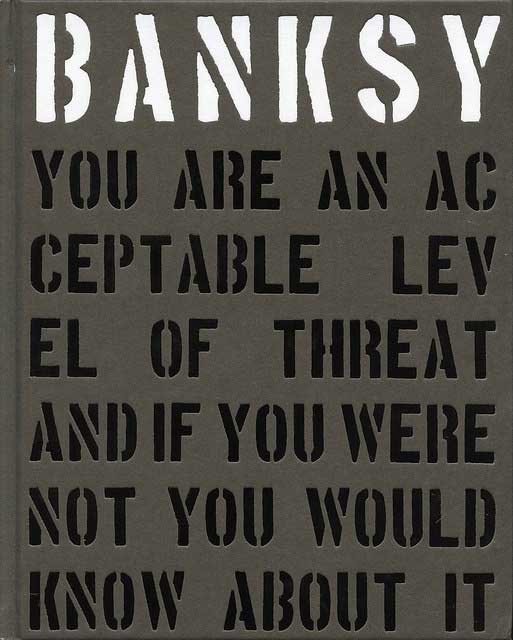 What's it about? A collection of some of the best photographs of Banksy's work including recent pieces with an irreverent tone.
Unique selling point: The author knows a good photo when he sees one.
Not so great: The Banksy Flickr group appears to have been mugged for the content of the book or, put more simply, you can see all this stuff elsewhere for free.
Who's it for? People who like pretty pictures and who think they are above actually buying a book by Banksy himself "'cos he's like old hat".
BUY NOW
Return to Banksy Books – a complete guide index