Dismal – Banksy 's Dismaland by Bryn Youds
Dismal – Banksy's Dismaland by Bryn Youds, Bryn Youds Blurb • ISBN: 978-1367924642
Publication date: 2016 • 80 pages • 25 x 20 x 0.8 cm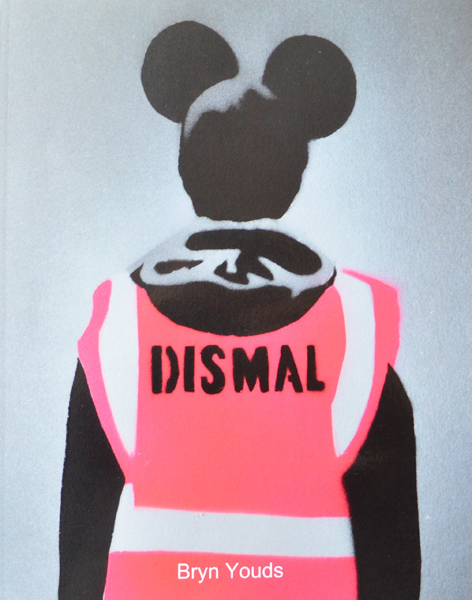 What's it about? Dismaland – photos and stories from those who worked there.
Unique Selling Point: The stewards stories are revealing. Find out what it was like to be recruited and work in place where projecting disinterest was a key part of your role. It's amazing how many found this to be such a pivotal experience in their lives.
Not so great: Picture reproduction is on basic matt paper made up for in that a lot of the photos are unique
Who's It For? For anyone who already has 'Are We There Yet' and still wants to know more.
BUY NOW
Return to Banksy Books – a complete guide index