Seasons Greetings – Banksy in Port Talbot
Season's Greetings – Ian Lewis and Richard Bamsey
Seasons Greetings by Ian Lewis and Richard Bamsey, published 2020 by Wasteland Publications, ISBN 9798572791440, paperback, 169 pages.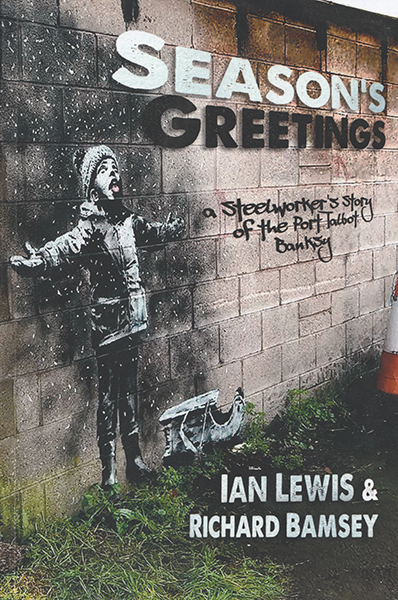 What's it about? On December 18th, 2018 steelworker Ian Lewis woke up to find a freshly painted Banksy on the side of his garage in Port Talbot. This book is a first person account of what happened next.
Unique Selling Point: This book lays bare the stress that occurs when you are suddenly gifted a six-figure artwork on a publicly accessible piece of your property. 24-hour security, art dealers, the council, local gossip – the list of problems is endless.
Not so great: The appearance of serial art taker John Brandler to whisk the artwork away
Who's It For? Anyone who wonders 'what happened next'. It'll make you think 'what would I do if this happened to me'.
BUY NOW
Return to Banksy Books – a complete guide index