Seven Years With Banksy book review
Seven Years With Banksy
Robert Clarke, Michael O'Mara Books, 2012, ASIN BOOQMNT1K4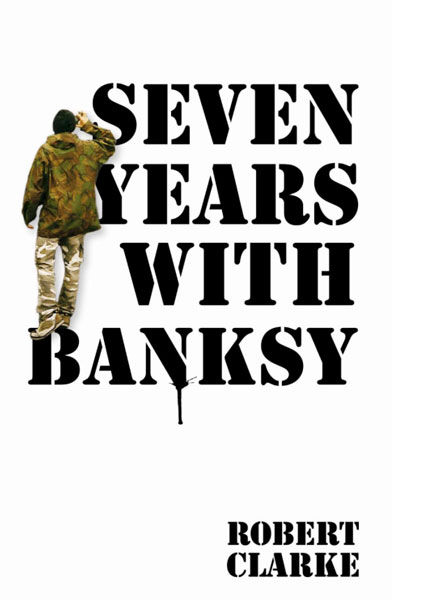 What's it about? A look at Banksy from a more personal view and not just from his street art.
Unique Selling Point: The author claims to have actually met the man himself on more than one occasion including waiting outside once when he was once doing some graffiti in London. He writes about dreams he has had about Banksy.
Not so great: It's quite unlikely that Banksy will ever be writing  a book entitled "My Seven Years With Robert Clarke". And if the typeface was any larger this book would be printed in fuzzy felt.
Who's it for? People who enjoyed Bobby's shower dream sequence in Dallas and completists.
BUY NOW
Return to Banksy Books – a complete guide index