Banksy versus Bristol Museum, 2009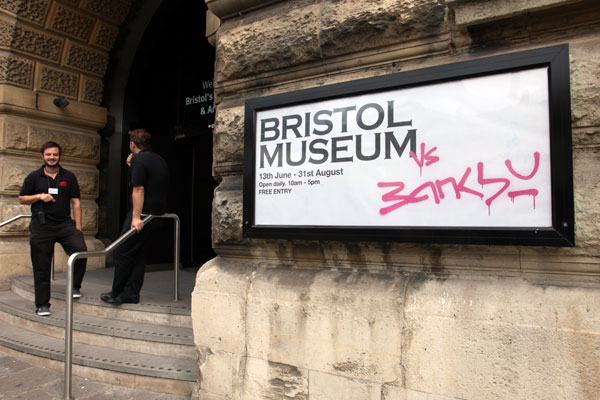 Banksy vs Bristol Museum took place over several weeks in the summer of 2009 in his native Bristol. Over 100 artworks were installed in the city's council run museum using the cover story that a film was the reason the building closed its doors for a few days. As Banksy put is himself….
'This is the first show I've ever done where taxpayers' money is being used to hang my pictures up rather than scrape them off.'
The official leaflet revealed a little more:
"Bristol Museum and Art Gallery is proud to present a unique collaboration betweens the city's foremost cultural institution and one of the regions most overrated artists. Banksy has gained notoriety in recent years by using stencils to paint images on a diverse array of outdoor locations. This is his first exhibition in a three storey Edwardian museum".
The location was the Bristol Museum, Queens Road, Bristol and the exhibition was scheduled to run from June 13th to August 31st 2009. Admission was free. The queues were massive throughout its run.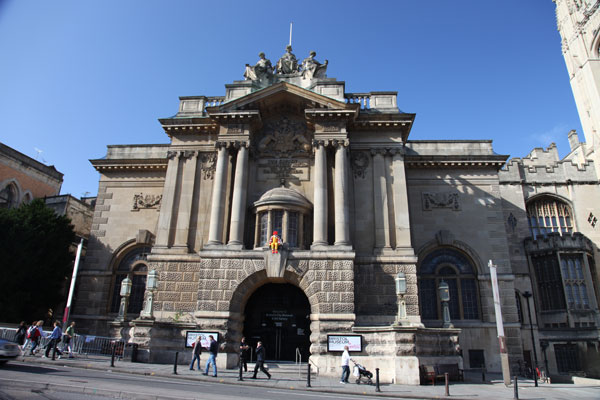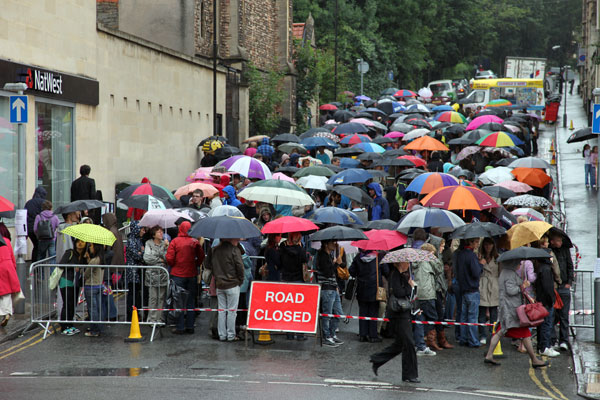 Banksy's art was distributed throughout the Museum in amongst the more traditional exhibits but some rooms had been completely turned over to his work. These included the Art of Banksy and Unnatural History rooms on the ground floor which featured a full scale gallery and an animatronics natural history exhibit respectively.
The main entrance hall and information point featured a wealth of statues created by Banksy along with a burnt out ice cream van and a cop riding a child's fairground horse.