Banksy – Basquiat pieces at the Barbican
Banksy – Basquiat pieces at the Barbican. Location: junction of Golden Lane and Beech Street by the Barbican's car park
Banksy created two new artworks under the Barbican centre in Central London in September 2017. Referencing the imminent opening of the first large scale exhibition of the American artist Jean Michel Basquiat in the galleries above the more prominent of the two features the figure from his 'Boy and Dog in a Johnnypump' artwork being frisked by two Police officers while his dog looks on. A second, in black and white on the wall opposite, depicts a Ferris wheel of Basquiat's trademark crown motif with an accompanying queue. The artist provided a couple of quotes on his certified Instagram account which explain the significance of the pieces:
"Portrait of Basquiat being welcomed by the Metropolitan Police – an (unofficial) collaboration with the new Basquiat show"
More tellingly he added "Major new Basquiat show opens at the Barbican -a place that is normally very keen to clean any graffiti from its walls".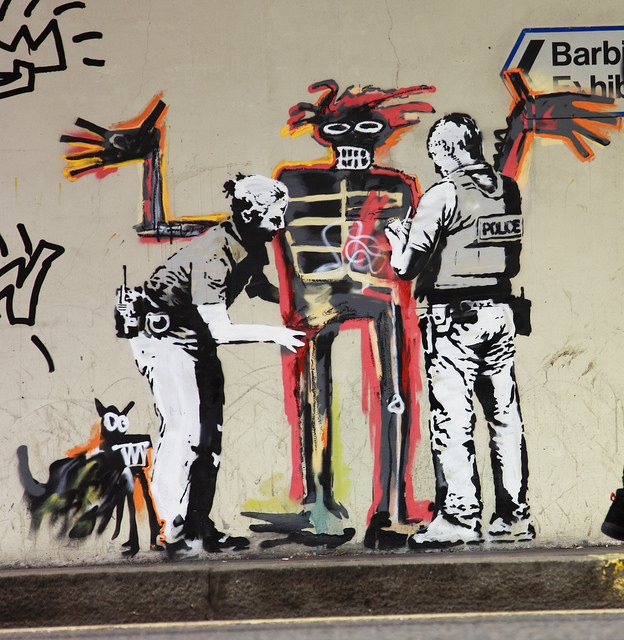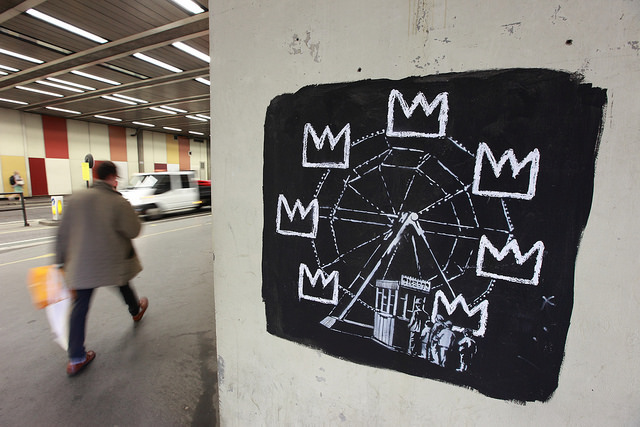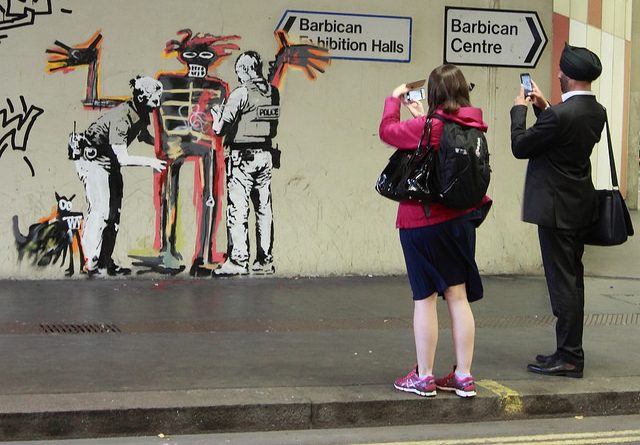 The frisk piece rapidly gained a Haring style image to its left hand side and the perspex covering arrived soon after on both pieces. They've been left in situ though and are still in good condition and easy to get to.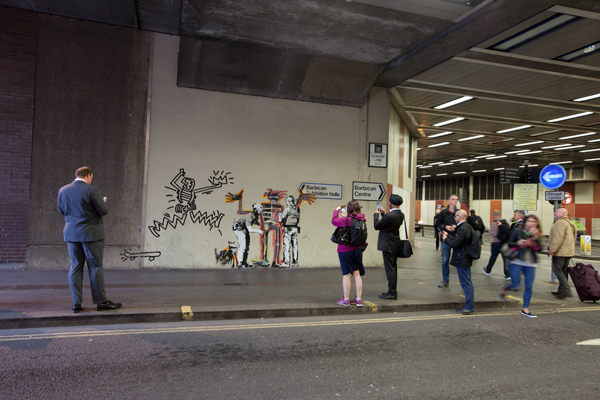 All photos: Steve Cotton / artofthestate.co.uk