Banksy Mount Pleasant Royal Mail Rat
Banksy Mount Pleasant Royal Mail sorting office rat.
One of Banksy's placard rats which appeared all over London – sometimes with a slogan and sometimes just blank. This one, on the outside fence posts of the Royal Mail sorting office in Mount Pleasant, London was probably clear when put in place. The phrase 'Always Fail' is a posties slang term for 'Royal Mail' so was probably added by a worker at the depot for fun.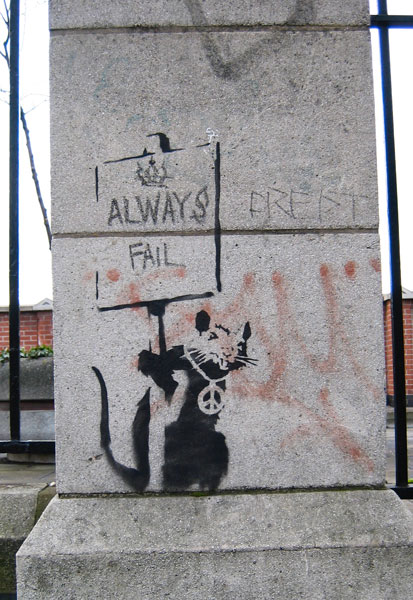 Being placed on a serious piece of infrastructure it has stood the test of time and is still there until this day albeit overlaid with a bunch of other tagging. The area is under serious redevelopment though right now so who knows what the future holds for this survivor.