Banksy – My taps been phoned, Chrisp Street, London. August 2011
Banksy's piece 'Oh no…my taps been phoned' appears to reference the phone hacking scandal that had recently broke in the UK at the time. Newspapers had worked out how to enter the PIN to access the voicemail of many people in the public eye from celebrities to those experiencing the worst human tragedies. The piece appeared on a wall near a tower block in Wapping close to the home of News International. It utilised an already in situ (and working!) tap.
When first revealed on Banksy's website the location was not immediately clear but it was shortly tracked down to Chrisp Street, near the local market. It was later obscured in part by multi colour paint hits but these were largely removed.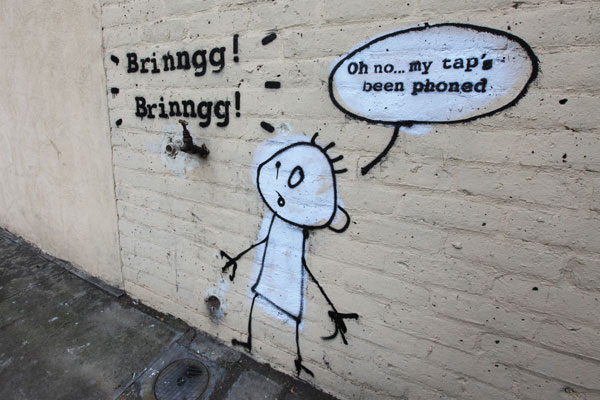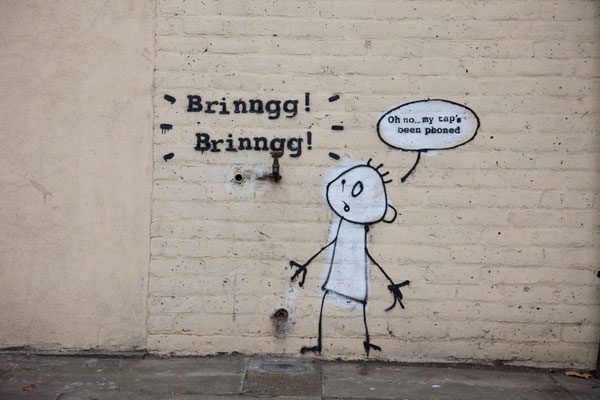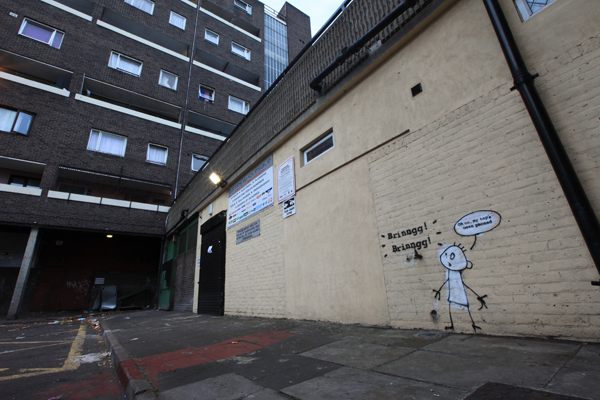 All photos: Steve Cotton / artofthestate.co.uk