Hayley Welsh street art
Hayley Welsh street art in the UK. Hayley has also worked on multiple international projects along with her own hometown 'Blackburn Open Walls' project involving multiple street artists.
Her artwork taps into our own little voices. Wide eyed creatures, often with melancholy and poignant messages, stop us in our tracks and request we take a moment to think about they are saying, perhaps to revaluate our current thinking. Their furry bodies are exquisitely rendered in brush strokes and are extremely popular in either print or original artwork form.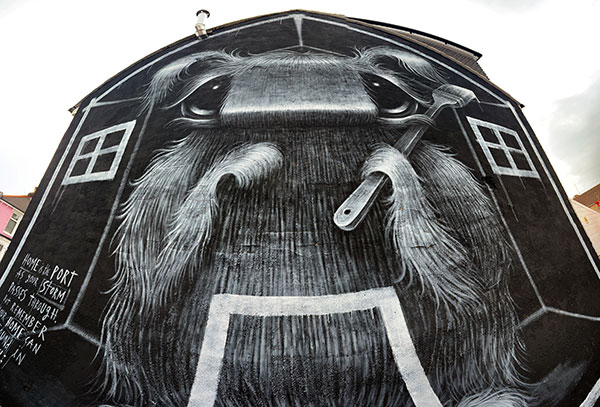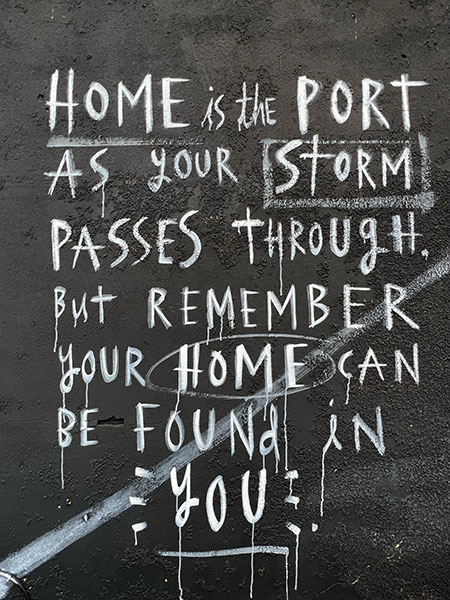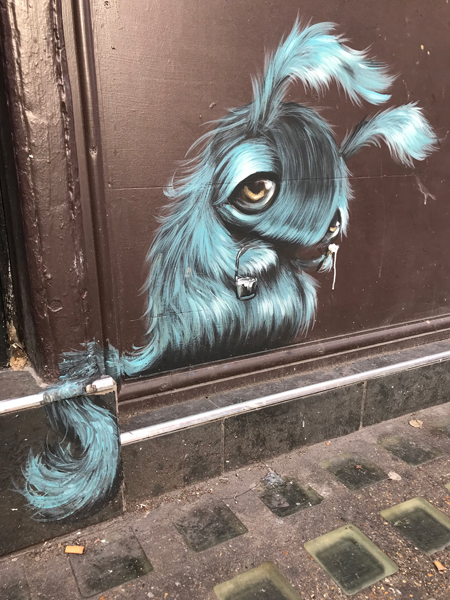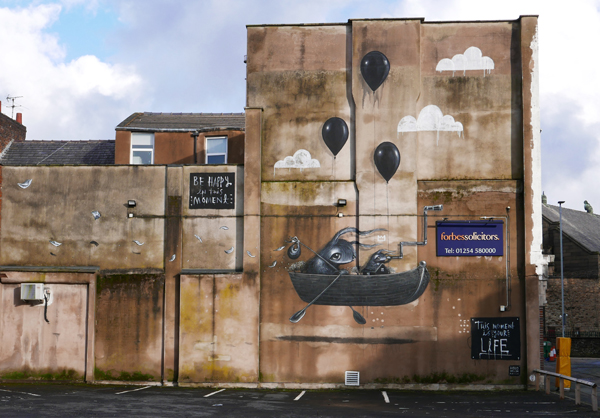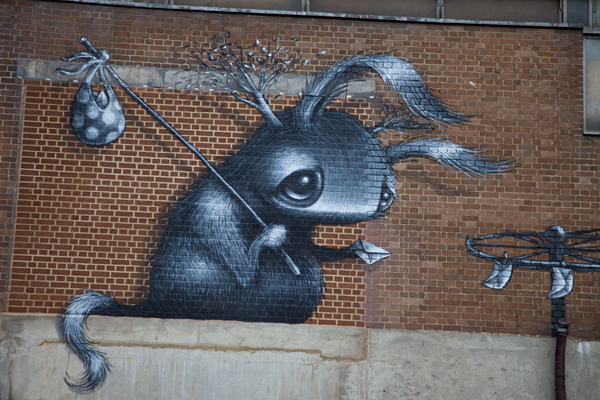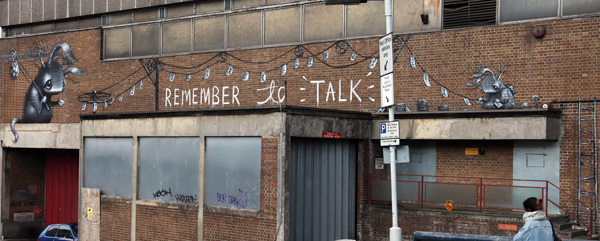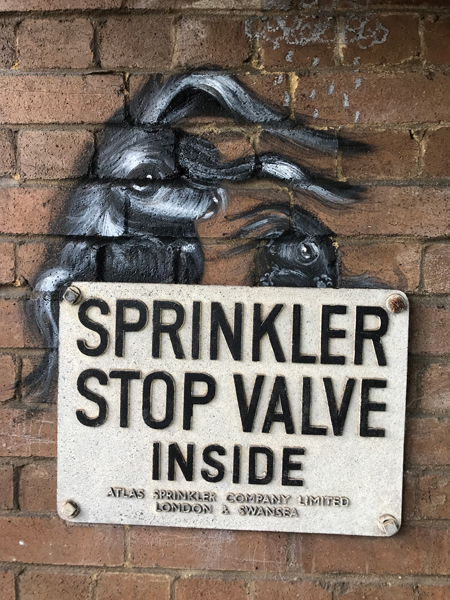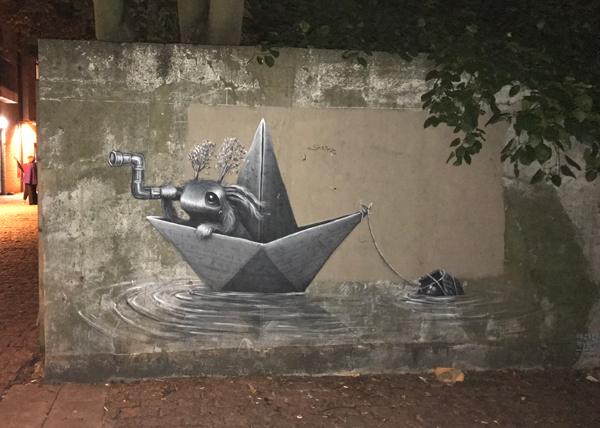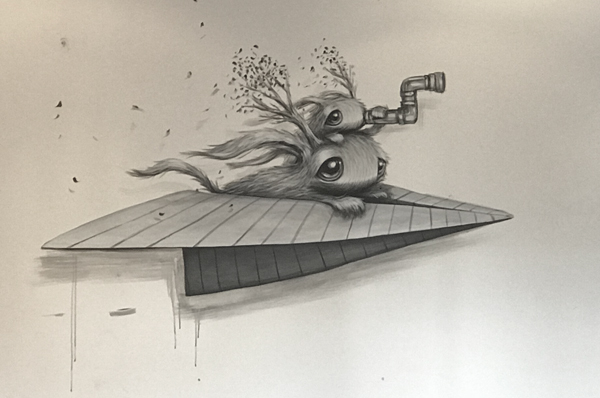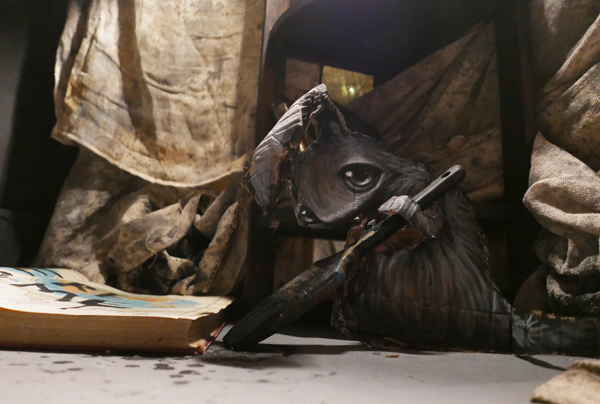 Back to Street Art A – Z artist index