Paul Insect aka PINS aka just plain Insect.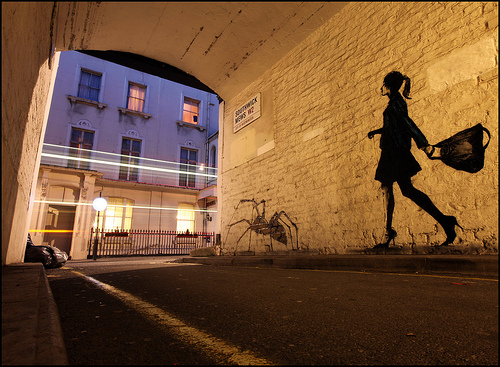 Work by Insect prior to the Lazarides 'Grifters' show in December 2009. A young woman takes a spider for a walk through Southwick Mews, Paddington.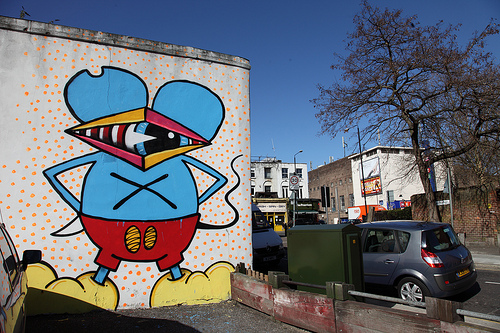 Paul Insect in Bethnal Green, 2012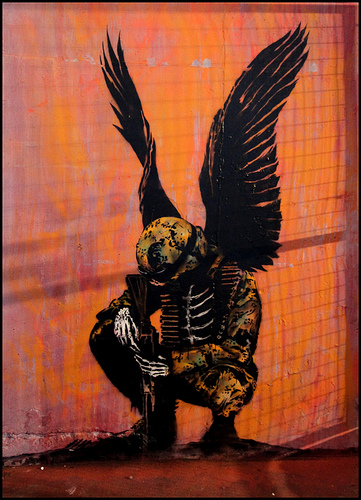 Awesome stencil (?) work by Paul Insect at the One Foot In The Grove show in Ladbroke Grove, West London in October 2009.
Paul Insect 'Poison' show. Playboy skulls, Kings Cross, London, September 2008. The room at the rear of the show hosted a collection of skulls with Playboy bunny ears creating a very striking theme for a new body of work.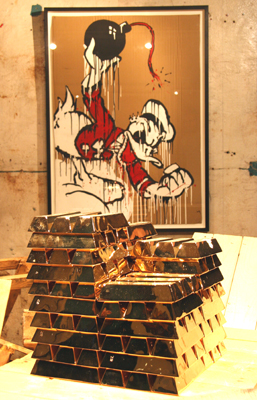 Back to LONDON STREET ART index