Phlegm street art
According to Wikipedia Phlegm is a "Welsh born sheffield based muralist and artist". His unusual moniker first appeared with his self published comics and he works at all scales from the tiniest etchings to gargantuan creatures and murals. You can see more on Phlegm's Instagram
With very few exceptions Phlegms images are painted in black and white. They are full of intricate details and fantastical creatures and figures.
The image below shows Phlegm at work at the Southbank, London in May 2013 working alongside Roa and the Bread Collective at the Festival of Neighbourhood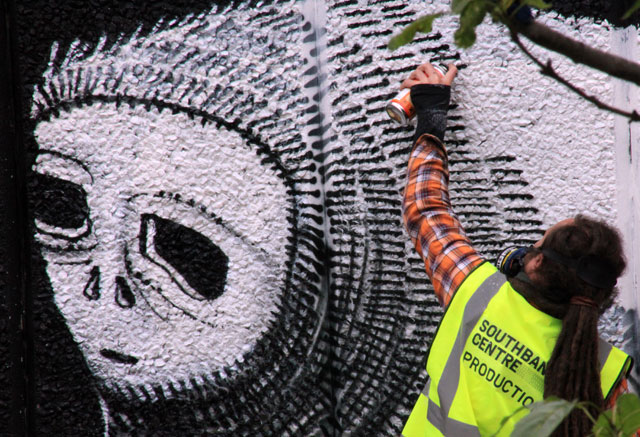 Phlegm's work as part of the Open Walls project in Blackburn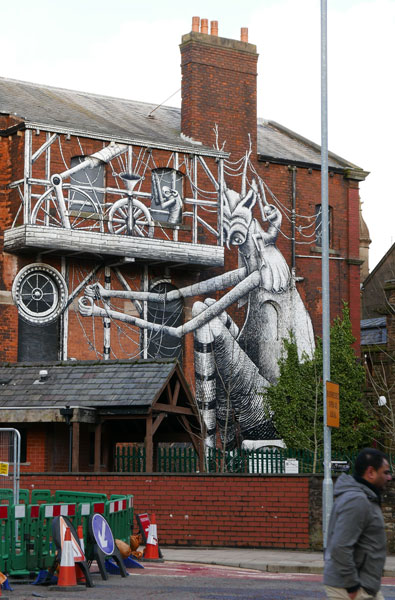 Work by Phlegm in Birmingham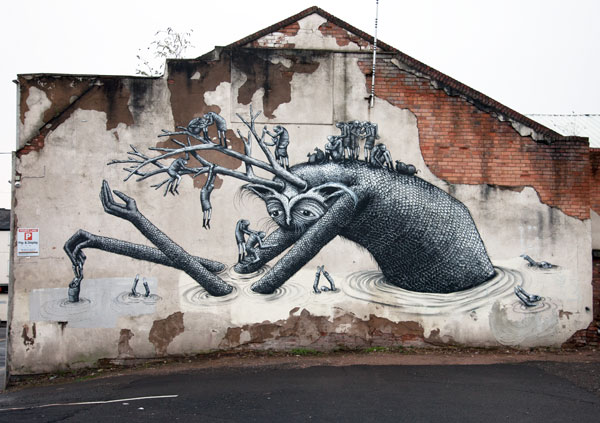 Phlegm painted these pieces in West Didsbury, Manchester on the side of 171 Burton Road for the Matthew Ludlam Foundation.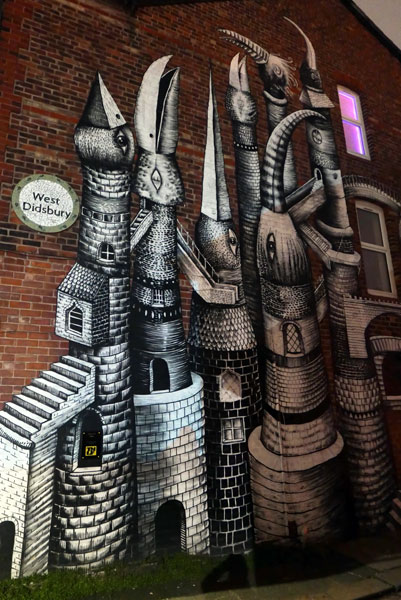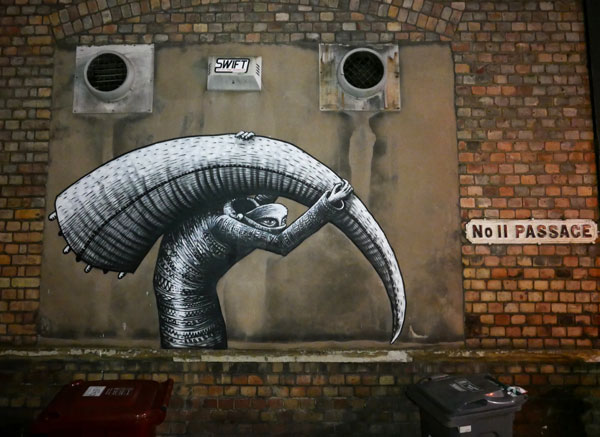 Phlegm street art in Sheffield, a couple of long standing pieces: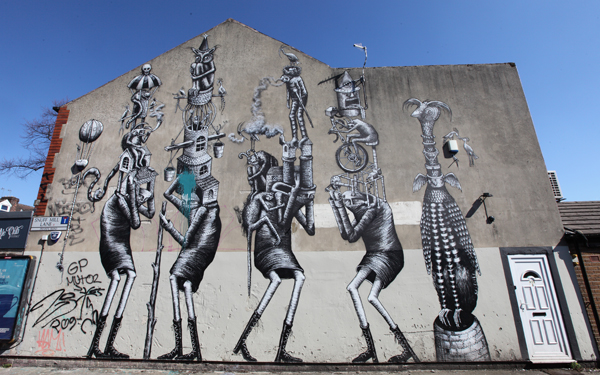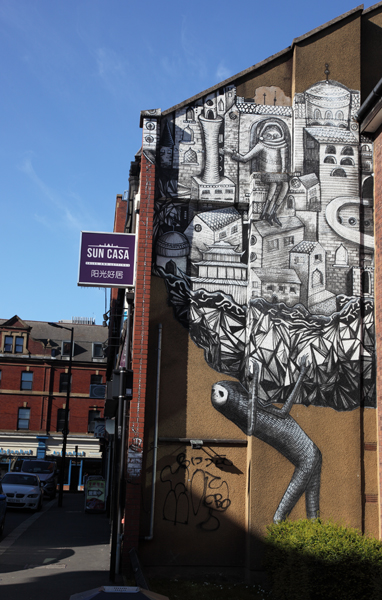 In 2019 Phlegm put on his most ambitious show to date. Mausoleum of the Giants featured huge full formed figures apparently slumbering in a disused factory in Sheffield. It was a runaway success attracting 12,500 visitors over its duration.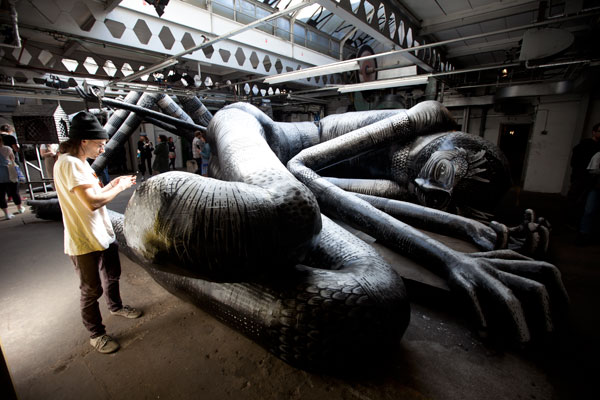 The work below was painted by Phlegm on Village Underground in Holywell Lane, Shoreditch, London in January 2013 with the support of Street Art London.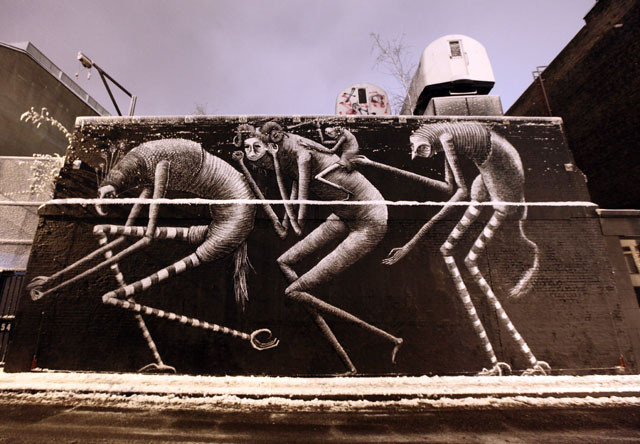 Phlegm's contribution to the Rise Festival in Croydon in September 2018.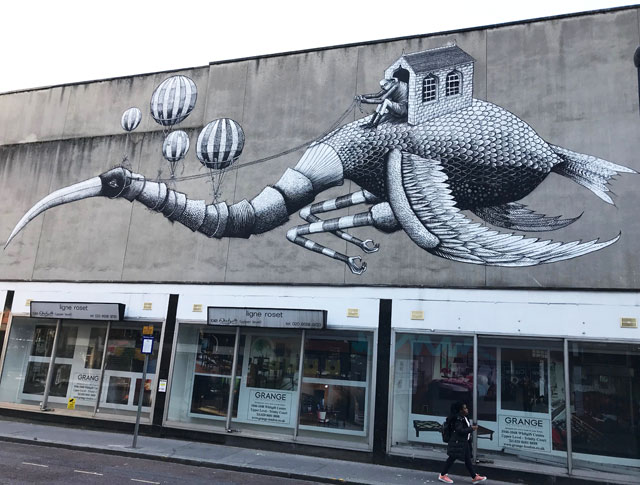 Earlier work in Old Street, London on the front of the old Foundry building. Painted by Phlegm in September 2011.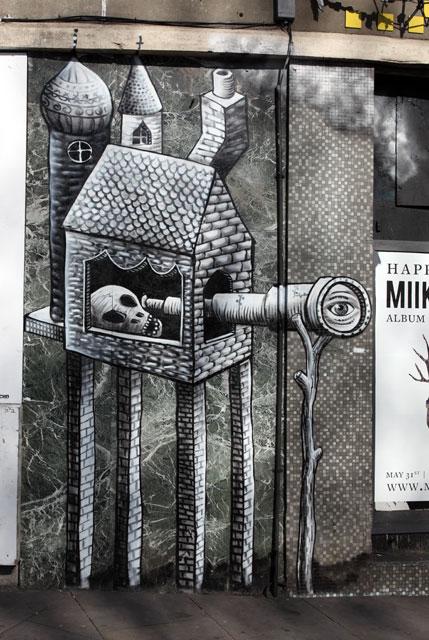 Phlegm painted the front of the bus below in a parking lot off Old Street in January 2013.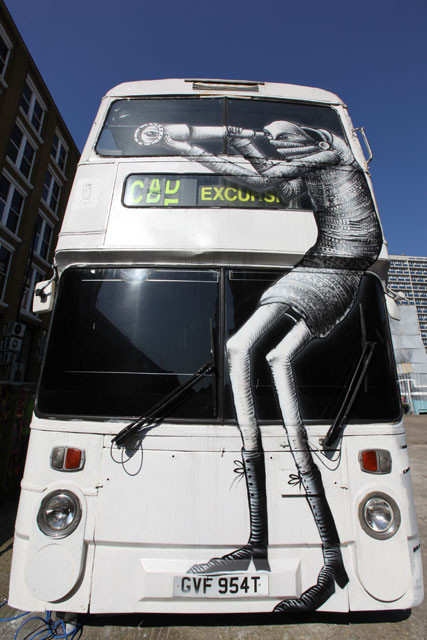 Phlegm's street art on the side of a building in Hackney, London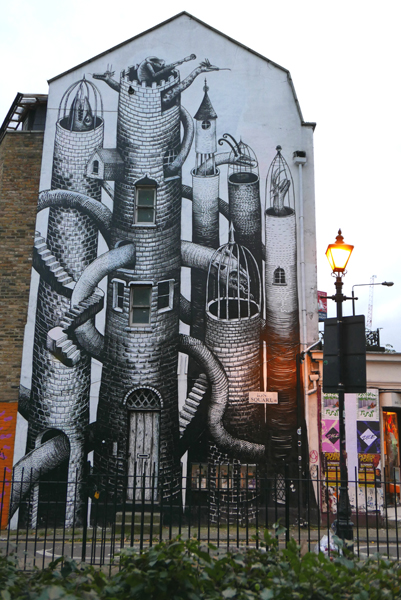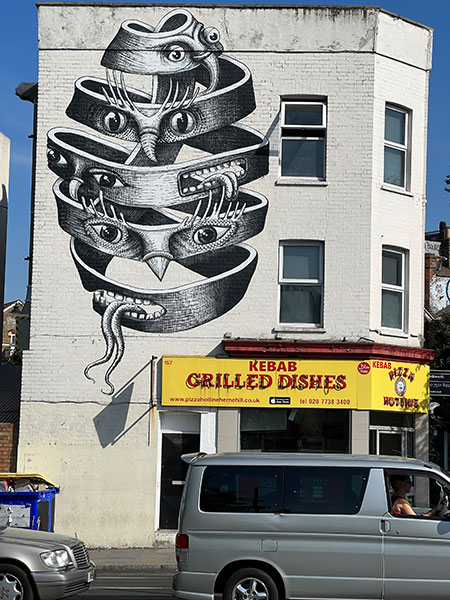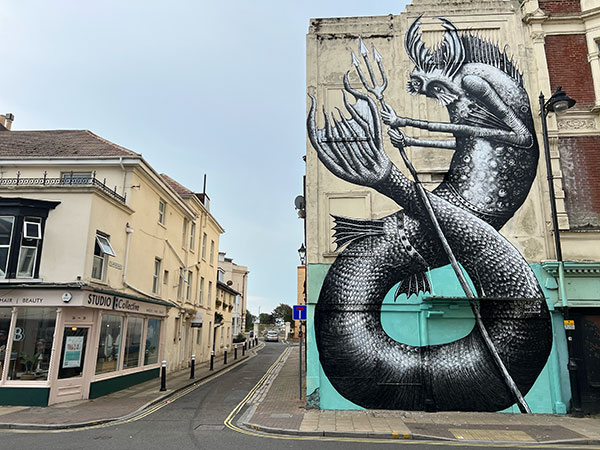 Back to LONDON STREET ART index