Savant street art. Savant works anonymously on the streets of London with a stencil style developed out of repetition first in sketch books and later transferring into pasted up work. One look at his Instagram shows just how prolific he is and from this large body of work an instantly recognisable style has now developed.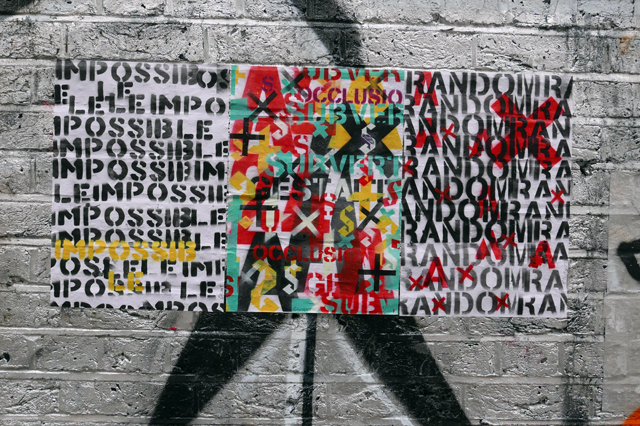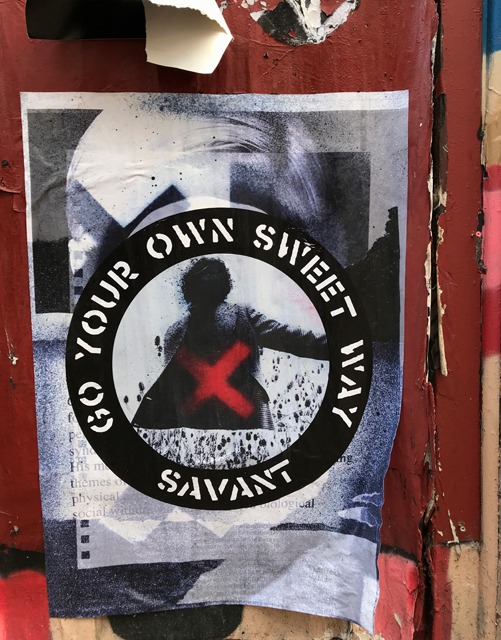 I first noticed Savant with these Crass identikit style works. Crass were an anarchist punk band active in the late 70's / early 80's known for their black and white stencil aesthetic which Savant appears to have borrowed and updated on these works.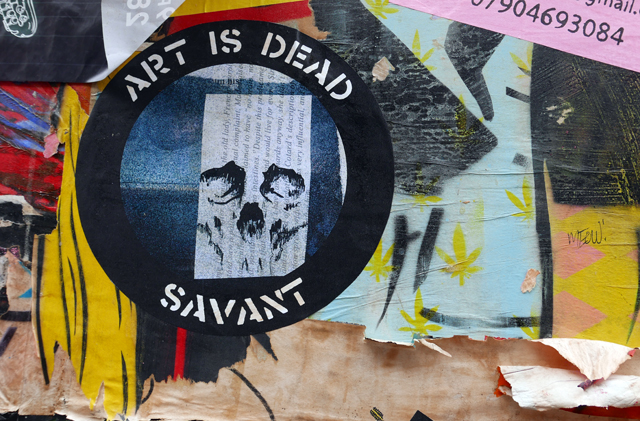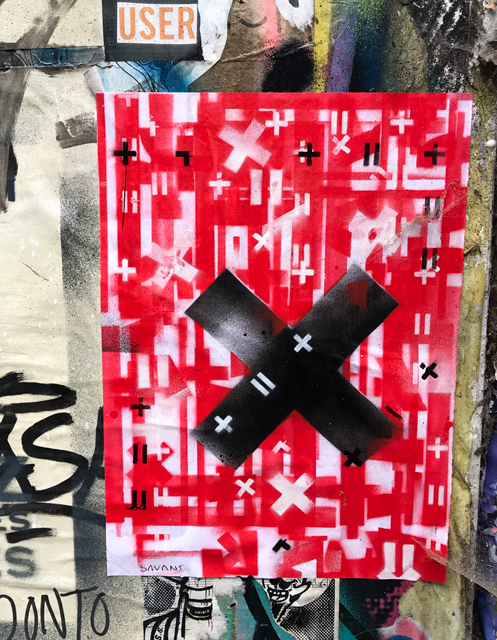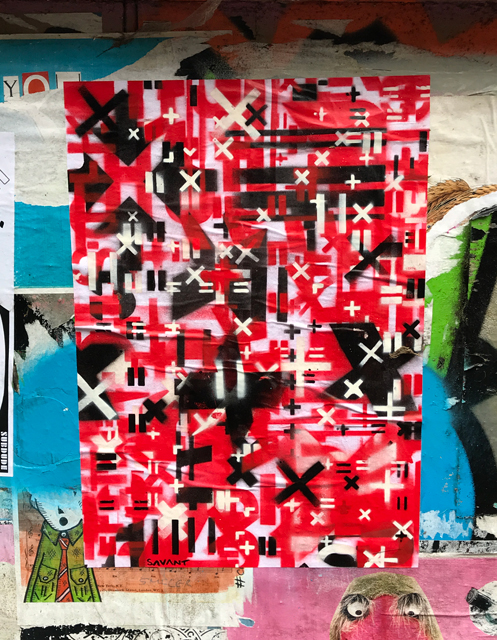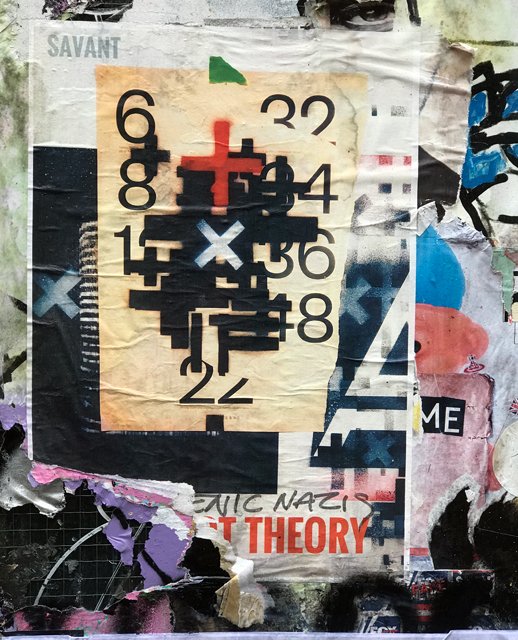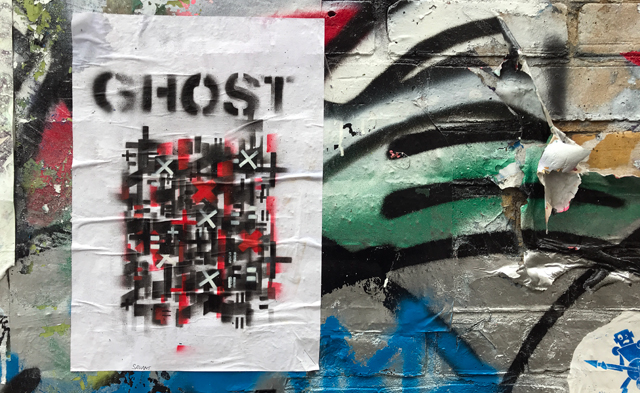 Savant can often be found working with other artists with work often appearing at the same time as in this example with Ghost. See more Savant art on the links below:
From the artist's website: "Savant's work subverts the language of mass culture; exploring what it means to be a human being in the 21st century; the loss of critical thinking and self identity; the sinister side of complacency. The death of the "individual" in the modern world, in both physical and metaphorical terms".
Savant street art shop on Big Cartel
Back to LONDON STREET ART index