Stik street art in London. Despite his trademark character featuring just six lines and two dots his figures, which first appeared in 2001, are surprisingly versatile and well travelled. Wherever they appear though they are careful to reflect views of the local community. They provide a reminder in the heart of a city that people live there in amongst the shiny new buildings and the advance of gentrification.
Stik 'Screamers' in Grimsby Street off Brick Lane depicts a slanging match in the street.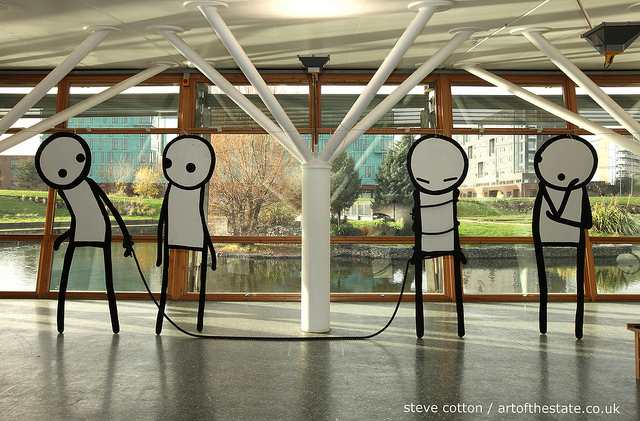 Stik – work on display at a Stik curated show at the Mile End Art Pavillion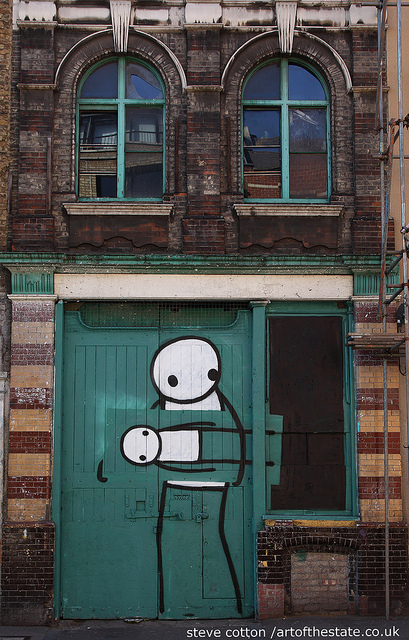 Stik – 'Art Thief' (Old Street area)
"In a way, that's me carrying off the artwork," Stik explains. "I had a policy that I never sold any art, and then I did, and it changed. I wrestle to maintain some sort of purity." From a Guardian interview with Stik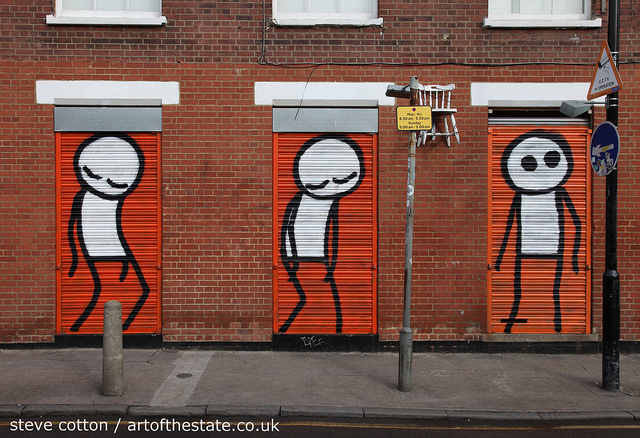 'Closed, Closed, Open' – Stik triptych in Sclater Street off Brick Lane (2008)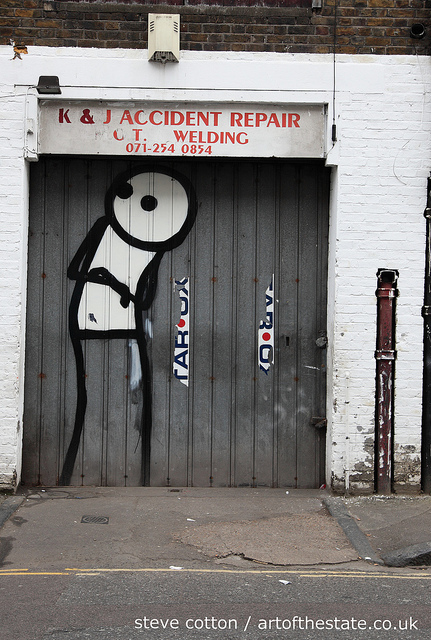 Stik – 'Keiths Garage' Dalston – remembering the people and the small businesses as the developers move in.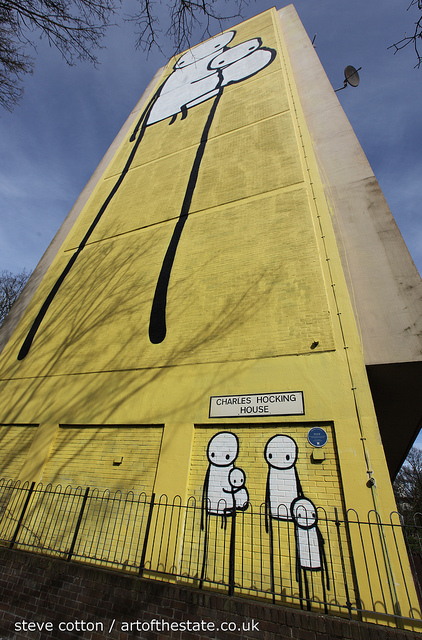 Stik – 'Big Mother' depicts a mother and child on the side of a condemned social housing tower block in Ealing while all around new developments are being built. Hidden from view to all but who visit the building itself is a smaller family unit at the base of the tower.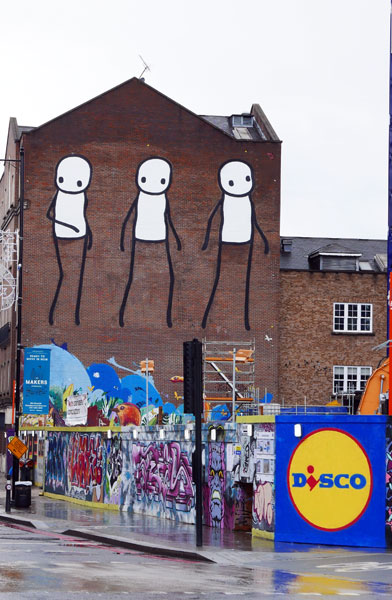 Stik in Old Street with a nod to the past, present and future of the area.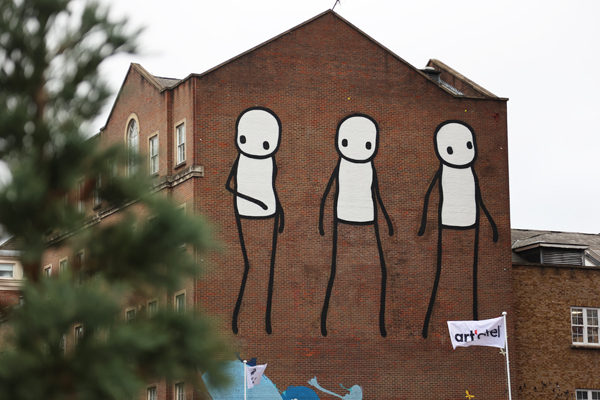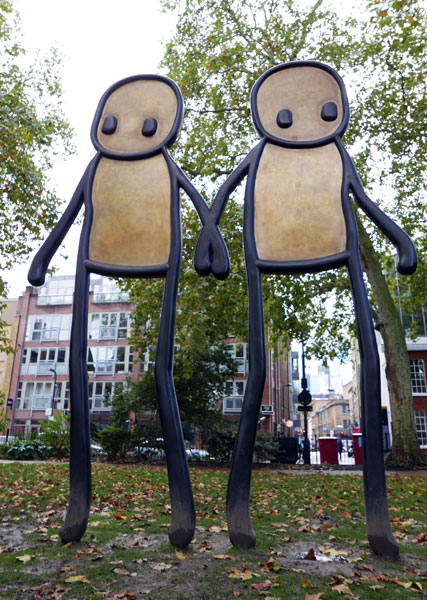 Stik's 'Holding Hands' in Hoxton Square, 2020
Stik's book
Back to LONDON STREET ART index