Brompton Road London Underground Station
Brompton Road disused London Underground Station, take a trip around the site and see it locked in time before it's redevelopment.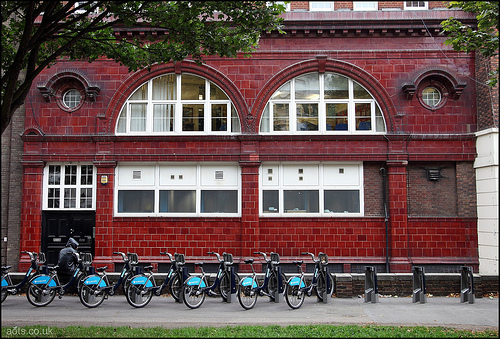 Brompton Road last served the traveling public on 29th July 1934. Bereft of customers who preferred either the nearby stations of Knightsbridge or Hyde Park Corner it was just too near its neighbours. Every time a train stops it adds to the overall journey time so something had to give to improve journey times and the little used station was at first bypassed by passing trains and then finally shut off from the outside world for a time.
Some of Brompton Road's lifts were taken to Hyde Park Corner and its empty underground chambers potential as an area safe from bombing was soon realised at the outbreak of the Second World War in 1939. The lower lift landings and the shaft were relatively easily transformed into the perfect shape for an anti aircraft operations room, a function it continued to provide past the end of the war and even into the 1950's.
In 2011 the Old London Underground Company embarked on an ambitious programme of turning disused Underground stations into useful facilities for London once again. Brompton Road is one of the prime sites for redevelopment. Set in fashionable Knightsbridge its set to be transformed into a tourist attraction with restaurant and museum spaces.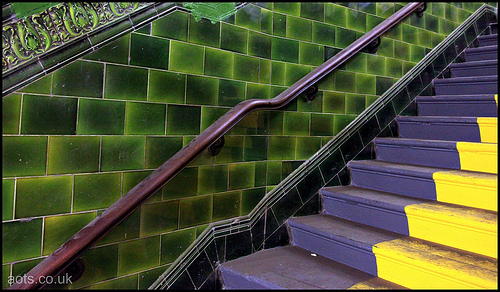 Entering through the main door of the building after just a few turns the splendour of the old Brompton Road station tiling is revealed.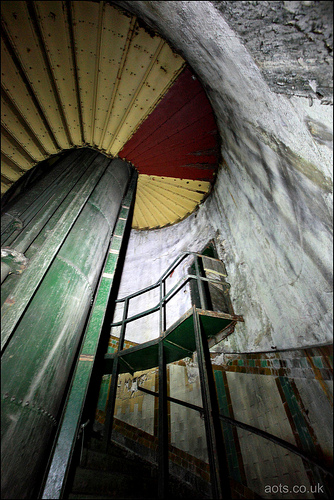 You are quickly transported back in time down a spiral staircase where first commuters then anti aircraft controllers once trod.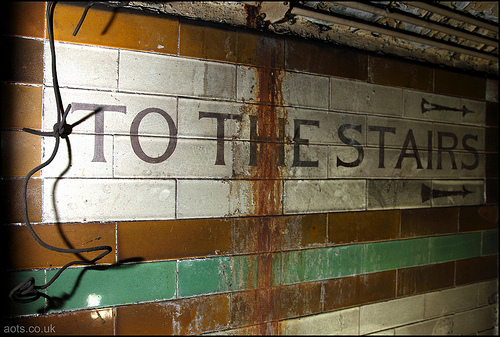 Heading deeper underground much of the original tiled signage is still in place.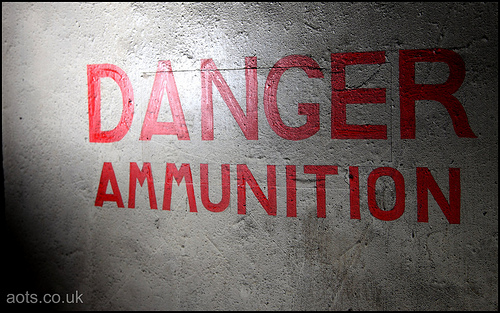 Hand written signs more than hint at the military past of the building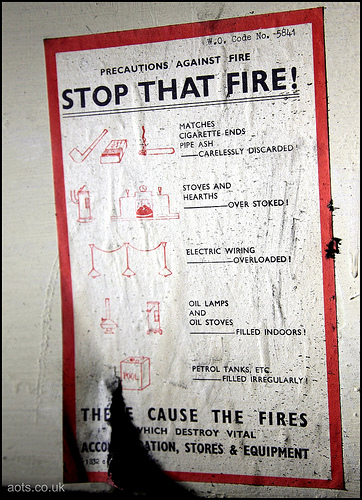 This War Office sign still exhorts passers by to take care of vital spaces and equipment.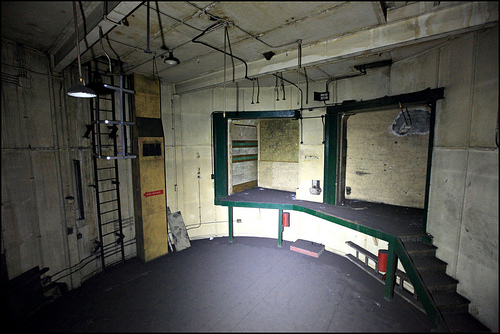 The Anti Aircraft control room itself was the perfect shape for conducting operations against enemy aircraft. On the far wall in an alcove sits a map of the section of South London it was responsible for.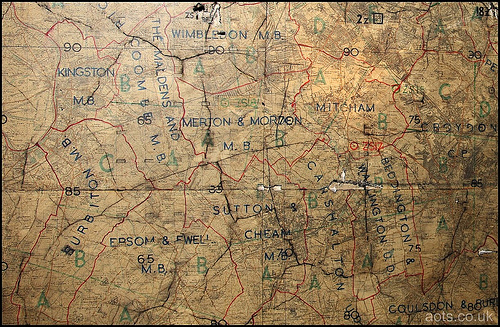 The map itself is still well preserved and shows how defences were split up across the capital.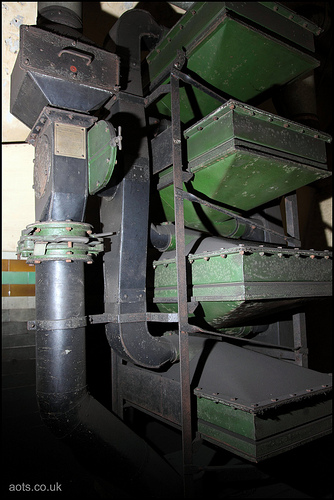 Hulking machinery still occupies some of the rooms.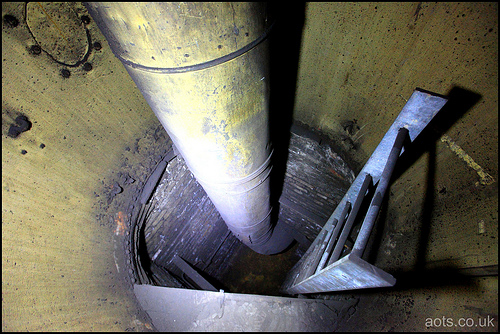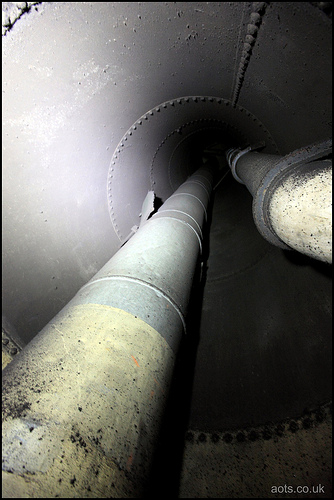 Running through all the floors are large pipes covered in the metallic soot which covers everything.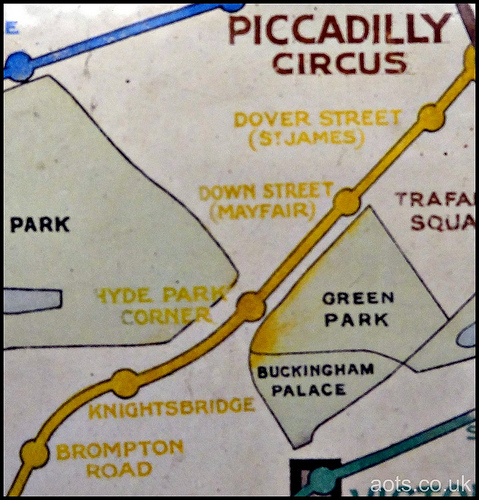 Brompton Road Tube station was South of Knightsbridge and is one of several names no longer appearing on the Piccadilly Underground line including Down Street and Dover Street.