Feltham Cavalry Tunnel (40 acres)
Feltham Cavalry Tunnel aka Feltham 40 Acres Tunnel
Known locally as Feltham Cavalry Tunnel or 40 Acres Tunnel there is an unlit culvert that runs for 750 yards under the former site of Feltham Marshalling Yards in West London. It runs adjacent to the redirected River Crane and was constructed to provide relief should that river ever flood. This was particularly important as above was once one of Britain busiest railway yards (since demolished). It is directly connected in a straight line to the original railway tunnel which allowed the River Crane to go under the old LSWR railway line. The engineers notes at the time of building the Marshalling Yards in 1918 provide further insights.
"The most difficult portion of the undertaking has been the coffer dam work on the line of the river and stream. Apart from the ordinary earthwork the chief engineering features have been the provision of a new road bridge with a square span of 70ft at the Feltham Station end of the yard; the construction of a culvert 240 yards long by 12 ft span to accomodate the Meropolitan Water Board's mains; the diversion of the River Crane for a quarter of a mile into a culvert under the yard and provision of a relief culvert for use in times of flood, and also the culverting of a mill stream.
"The culvert for the River Crane has a 20ft span for a length of 750ft and the flood opening adjoining has a 28ft span for a similar length. The depth from the footings of the abutments to the crown of the arch averages 14ft. The abutments and centre pier for these two culverts are in concrete faced with blue brindle bricks. The segmental arches have the lower rings in brindles and upper rings in London stock bricks. The culvert for the mill stream also has a 20ft span for about 750ft. The curved portion of the culvert is covered over with ferro concrete decking and the remainder by an arch, the abutments being of similar construction to the river culvert.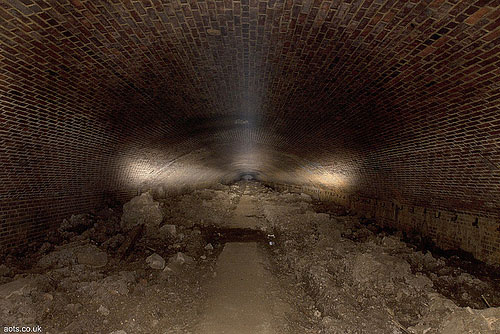 Cavalry Tunnel or more technically the River Crane overflow culvert, Feltham.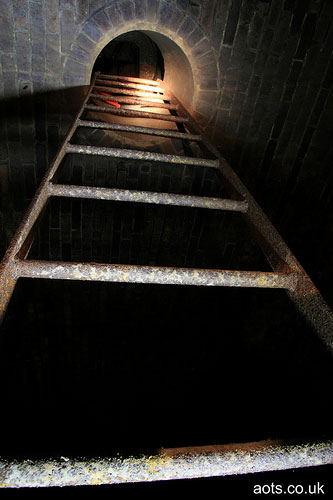 Inside the tunnel at Feltham's 40 Acres site a ladder half way along provides access to a hatch above.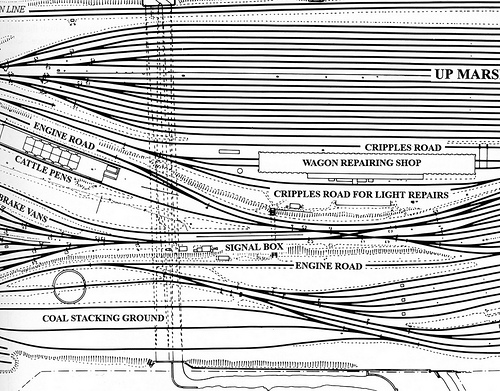 Plan of Feltham Marshalling Yard showing Cavalry tunnel running top to bottom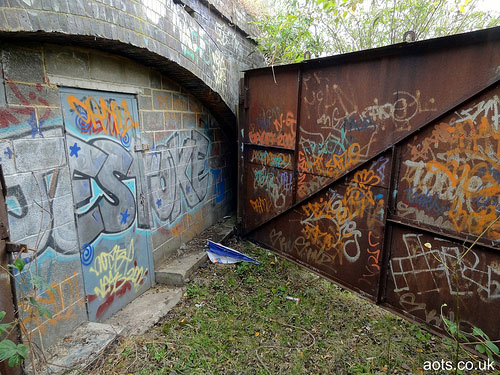 One end of the culvert overflow tunnel.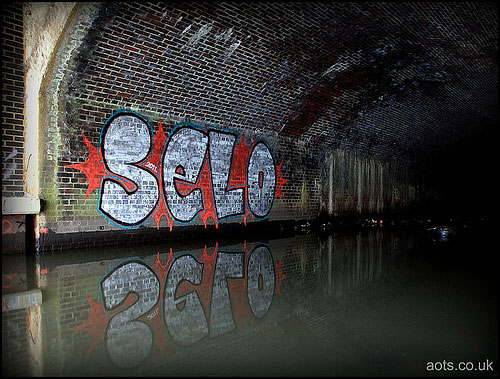 The culvert for the River Crane