UK Resist Zine archive: UK Resist was a nationwide punk zine for the UK which evolved out of its original form as a gig and event listing A4 sheet.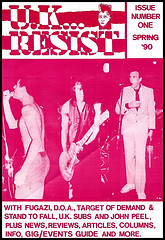 UK Resist 1 : Spring 1990. With Fugazi, Target of Demand, Stand to Fall, UK Subs and John Peel
UK Resist 2 : With Citizen Fish, Hotalacio, Comrad, Deceadence Within and Maniacs
UK Resist 3 : Summer 1990. With Oi Polloi, Prophecy of Doom, Cheap and , East Berlin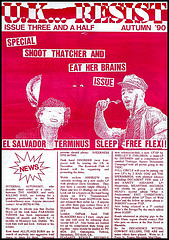 UK Resist 3.5 : Autumn 1990 With Terminus, Sleep and articles on El Salvador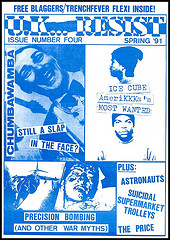 UK Resist 4 : With Chumbawamba, Ice Cube, Astronauts, Suicidal Supermarket Trolleys and The Price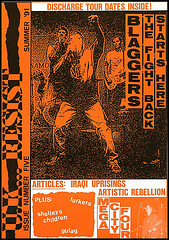 UK Resist 5 : Summer 91 With Blaggers and Mega City Four
UK Resist 6 : With Poison Idea, Sofahead, Gwar, Blitz, Wat Tyler and 1 in 12 Club.