No More Bloody Destruction
No More Bloody Destruction were often known better by their acronym NMBD which stood for different things at different times of their career. Rumour has it they started life as New Malden Bowie Division before settling on No More Bloody Destruction. They later became Nightmare By Day when they took on a decidedly more U2 style direction.
Their only vinyl output was the 'No Reason' EP, a self released 7″ from 1985 on their own DIY record label 'Crisis-Point'. Confusingly there are two covers for this – one featuring a man being arrested and the other with this image blacked out claiming that it was pulled for being too controversial. In fact it might have had more to do with copyright. There were around 500 copies of the EP made and its now pretty much impossible to find.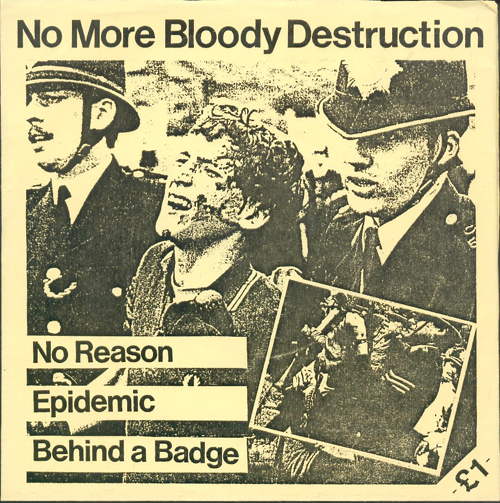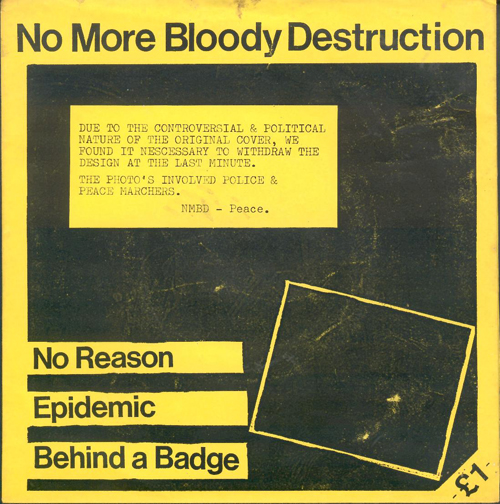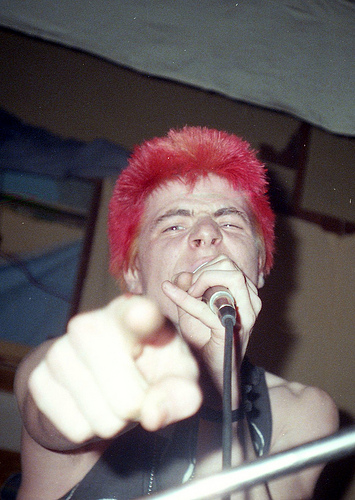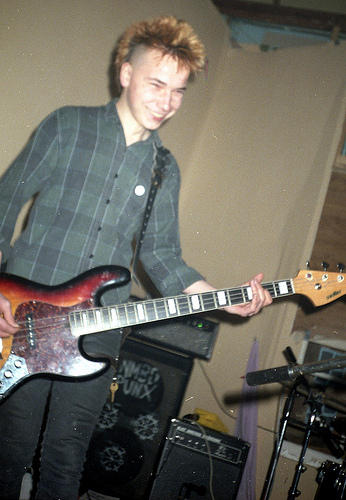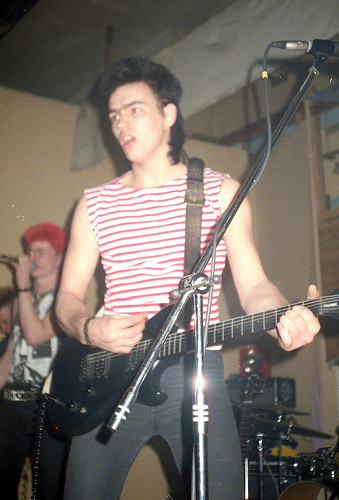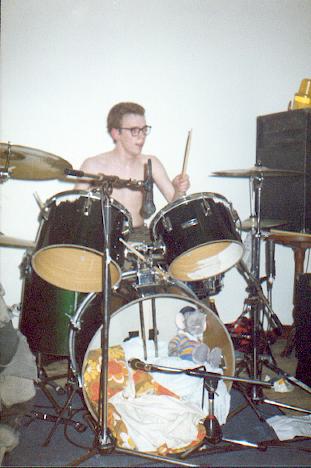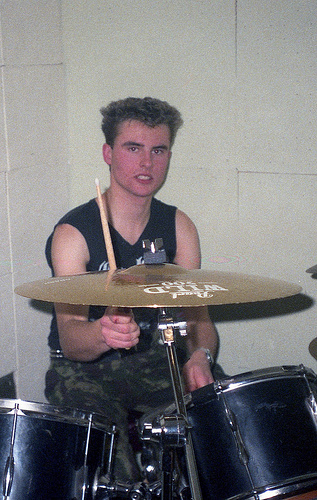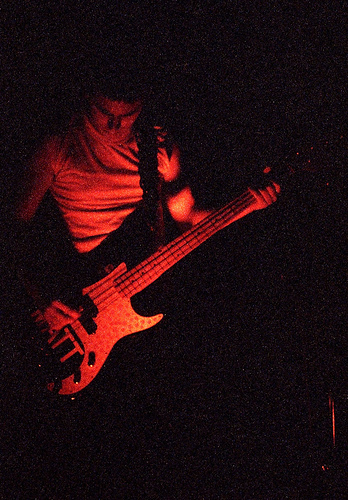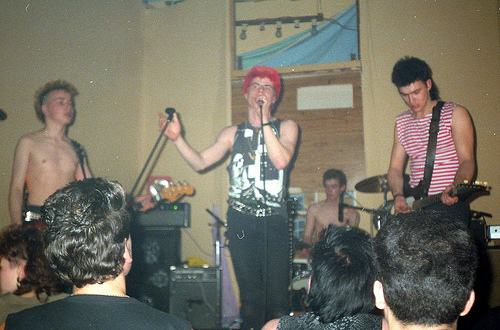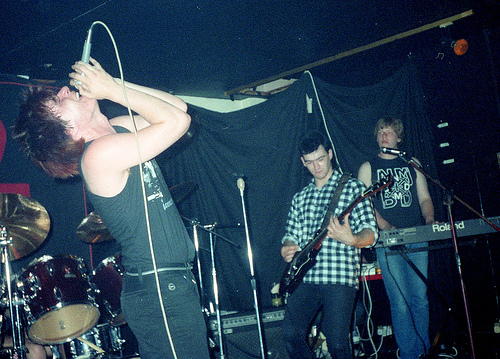 Other recordings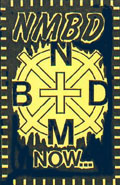 Now Demo cassette Recorded live at Tweeters rehearsal studios in Kingston this was the bands first release under their new moniker of Nightmare By Day. The eponymous track "If Only" seemed to sum up the band at the time and remains one of their most catchy and immediate tracks. You really should track down this and "No Reason" from their website to understand what they were about….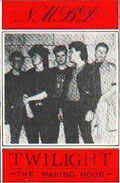 Twilight _ The Waking Hour cassette This is a fine release containing one of the bands most memorable songs "Mind's Eye" with the addition of Jason on keyboards. The band moved on from the local scene to play the established rock circuit circus (Mean Fiddler, Rock Garden) and got themselves a manager. A shame really 'cos one of the best things about being in a band at the time was the local scene and how (almost) everybody worked together to make things happen.