Getting up getting trashed
Getting up is a new game for the playstation where you can apparently run around town throwing up tags and the like without the hassle of getting paint under your fingernails / ruining your best jeans on a drainpipe fixing nail. It's got to be rubbish, right?
Someone doesn't like it….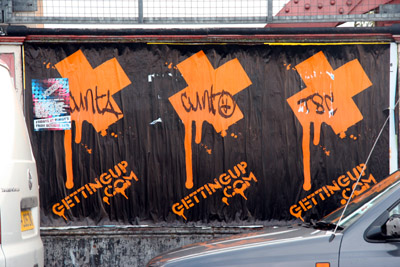 Getting Up playstation game /Canon 20D