The next band at Platform 4 will be….
Last night was spent in the company of Eastfield and the Subhumans at the Jamm in Brixton. Last time I went to this place it was called the White Horse or something and Civilised Society? attempted to play to a background of violence.
Eastfield describe themselves as "urban rail punk" and have a severe affection for class 37 locomotives….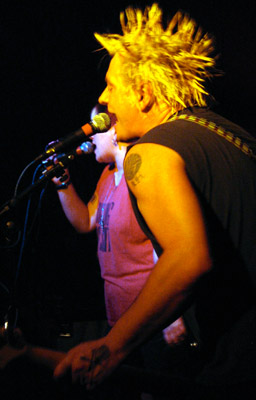 Eastfield – 'urban rail punk'