A couple of regular paste ups I've seen around London but know little about – so if you know any more please get in touch.
First up is (I think) Eness with some great stencil / print (?) work which is then appplied to the street by means of a paste up.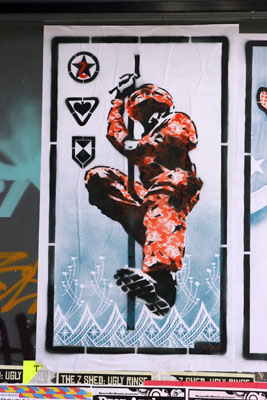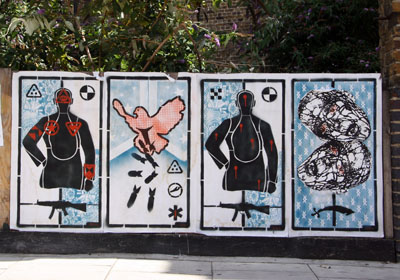 Secondly posters like these 'Watch Your Neighbor' have been appearing in London with various slogans for some years now – but again I don't know a great deal about them.