After 800 odd posts I've been taking a break from the blog thing for a while. You'd think in that time I would have come up with a whole load of new ideas but no, it's still going to be London, graffiti, punk and just plain weird photos.
So what;s happened since I last posted? A quick recap will appear over the next few days but I guess that this new Banksy in Newman Street, off Off Oxford Street, London was the main event: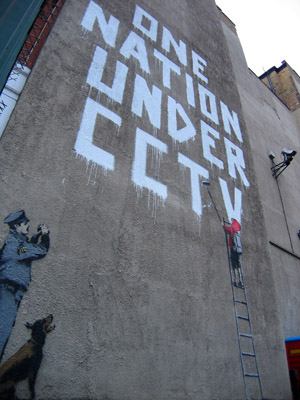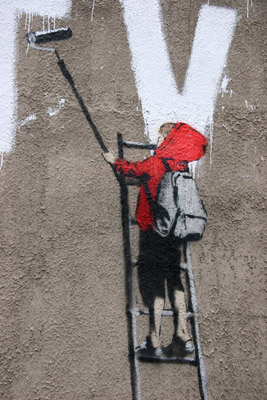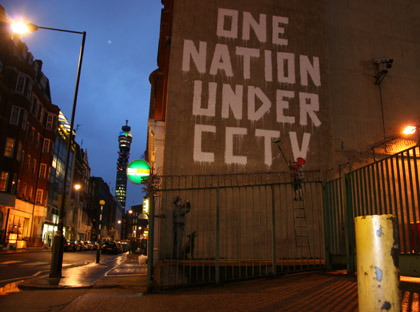 Nick Walker has a new show opening this Thursday (i.e. today)  at the Black Rat Press gallery entitled V for Vandalism. Earlier in the week he was in London projecting images onto Big Ben and the Bank Of England. Pictures soon.