Love is in the streets (and the river)
Well its Valentine's day tomorrow (you did remember, right?) so what better way to spend it than walking around the grotty streets of London with your loved one looking for left art. Tomorrow Beautiful Crime will be dropping 142 canvasses on the streets of London (14th of the 2nd month – geddit?). So look out for work by artists Fark FK, Finbarr and Bon Bon. They're calling it their inaugural Valentine's Day MassARTcre. And yes, they are looking for a slightly better title for the event.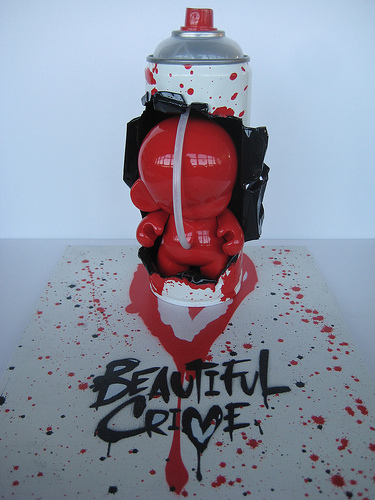 Meanwhile Above has sent in his latest and very well timed work. There's a neat little video to accompany this piece which includes some further work stenciled while standing in a river.