Dr D, Part2ism shows previewing tonight
Dr D has 'HMP London – Brainwash Launderette' opening tonight (Thursday 5th March, 7pm onwards) in the unusual location of an East London launderette. The good news is that its open to all – there's no guest list and you can bring your own booze. Music will be provided. Sounds like a lot of fun. Head along to 222 Bethnal Green Road, London.
In the meantime here's some recent hits from Dr D:
Another modern day interpretation of one of the ten commandments in Willesden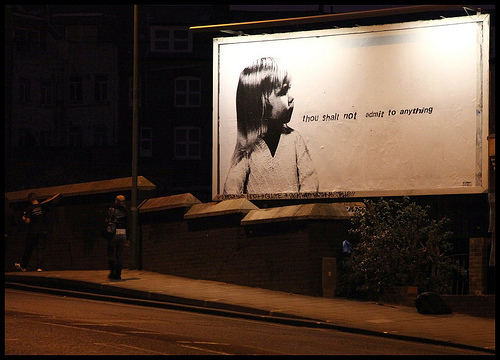 And a take on the Duffy Diet Coke billboards currently looming all over London (original billboard included underneath).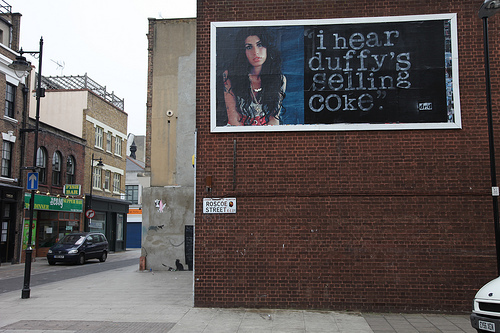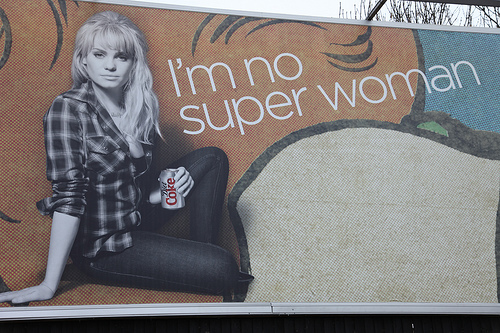 Previewing tonight and open from tomorrow until is Part2ism's superbly titled 'Artillery For Pleasure' show at Urban Angel. Part2ism has a long history of eye catching street work so the accompanying 'Artillery for Pleasure – The Manual' book sounds like something well worth checking out at the show.