Mutate Britain – last few days this weekend
MuTate Britain's 'One Foot In the Grove' closes this weekend  so its the final opportunity to see the show if you haven't been already. Most of the artists in the show have work on sale including Dotmasters, Carrie Reichardt and Eelus. Eelus's 'Nesting' piece (pictured below) is now available from both the MuTate show and on his website.
Mutate has a couple of events lined up to coincide with the closing of the show. On Friday evening the film 'Carnival' by Don Letts will be shown and on Saturday night Don will be on the decks while the flaming mutoids will be strutting their stuff again.
More MuTate pics here.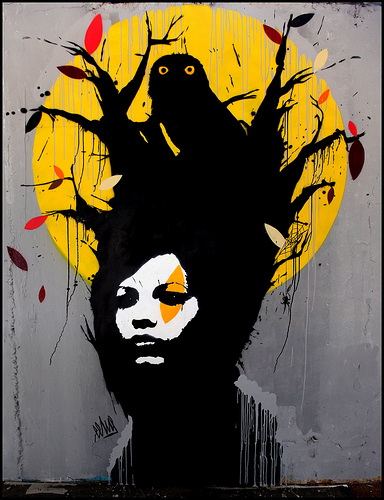 'Nesting' by Eelus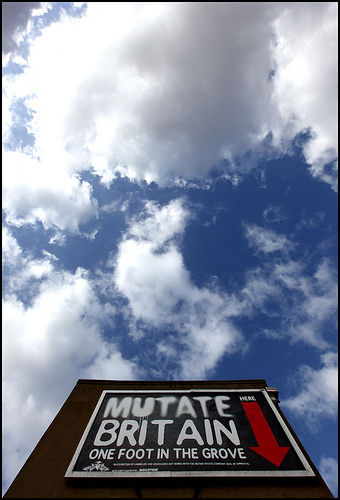 Mutate Britain – Acklam Road, Portobello Grove, London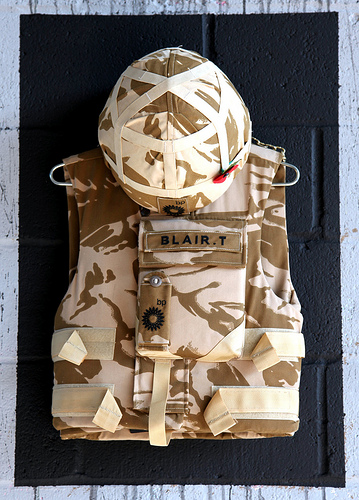 Tony Blair by War Boutique