Mutate Britain – re-opened and better than ever
In some ways the Mutate Britain show 'One Foot In The Grove' resembles a twisted offspring of the main room of the Imperial War Museum. Recent additions since it re-opened last week include a customised full size plane to sit alongside the already installed helicopter and a mechanised triceratops courtesy of Wreckage. Mutate have added to their extensive rosta of some of the best artists out there, had some of the walls reworked and added masses of new works to create an extensive and thought provoking show. Here's some of the new pieces – just a selection mind – to whet your appetite. It's a great place to visit too if you're looking to buy some original art or a limited edition print in time for Christmas.
Mutate Britain 'One Foot In The Grove'. Open from December 4th every Fri, Sat and Sun until December 20th. Also open every Wednesday in December from 6pm. Check here for the most up to date opening times.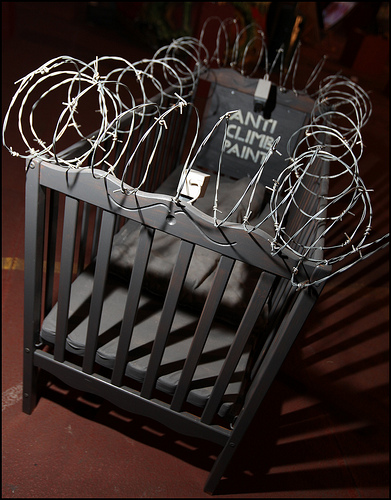 Cot bed by Pete Dunne and Giles Walker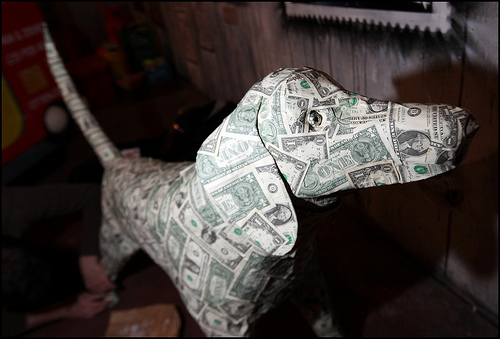 'In Dog We Trust' by Jolly Good (those are real dollar bills)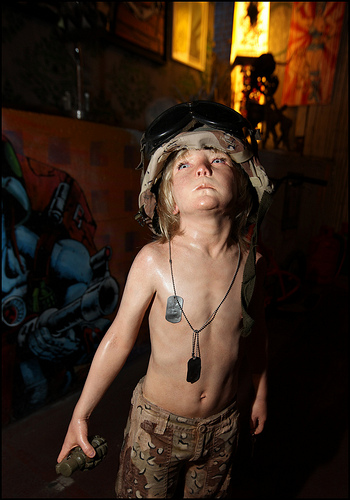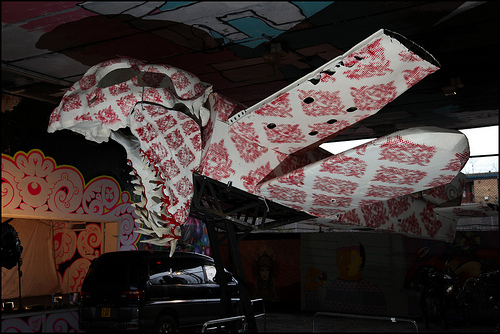 Dotmasters go to town decorating the newly installed 'jaguar' plane by Same Heggerty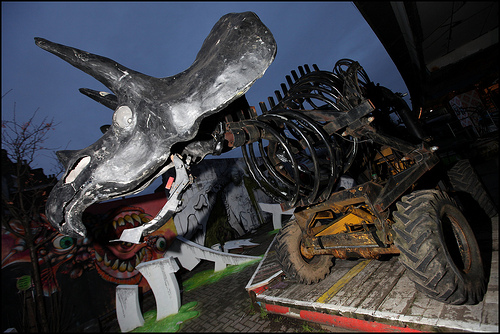 Triceratops by Wreckage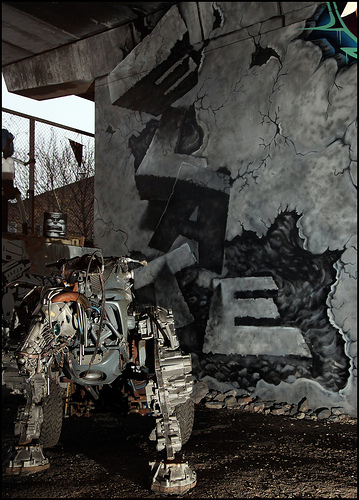 Larry by Lyle Doghead makes a reappearance in front of new work by Elate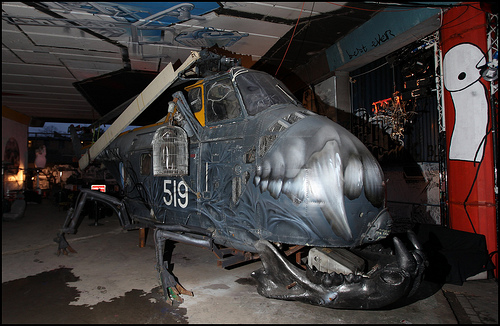 Chopper paint job by Bleach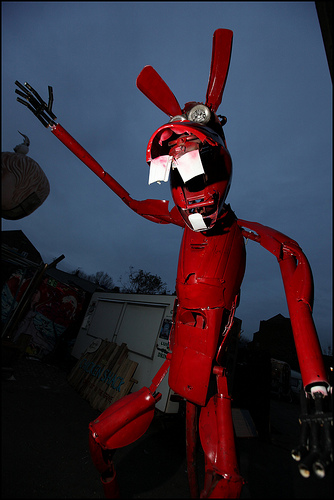 Sweaty Paul (Rust Inc)