Ben Eine and RYCA in Hackney
Feet firmly on the ground Ben Eine teamed up with RYCA yesterday to paint these new hoardings in Hackney, East London. With a font comprised entirely of dots with smiley faces it turned into a marathon session with Ben choosing the wording 'The Strangest Week' as a fitting comment on 7 days which saw one of his paintings gifted to President Obama and hung in the White House. Around the corner RYCA opted for the more simple but effective 'Power Up.'. It was rewarding to see how favourably their work was viewed by passers by. Even the Police stopped and had a look – initially with a view to making an arrest but after a quick look at the Times article they were happily on their way again. What a difference a week makes.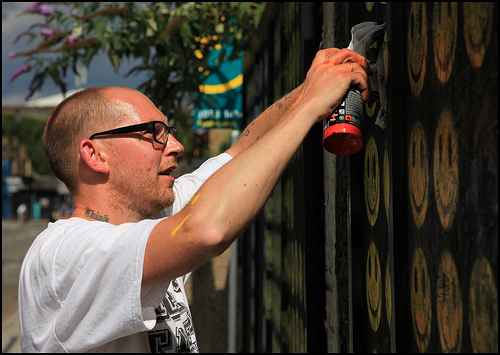 Ben Eine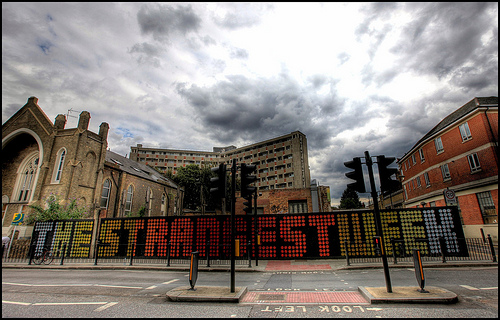 Ben Eine – The Strangest Week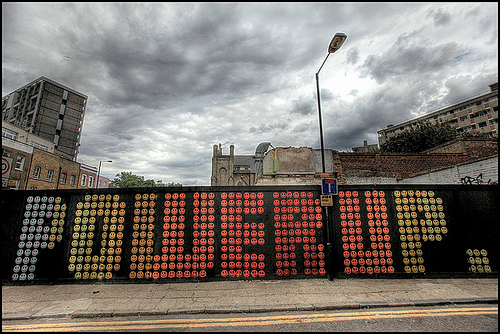 RYCA – Power Up.