Dran at Pictures on Walls
Everytime I go into Pictures On Walls one piece of artwork catches my eye – it's  'Free Speech' by Dran – an artist from Toulouse with a gift for drawing.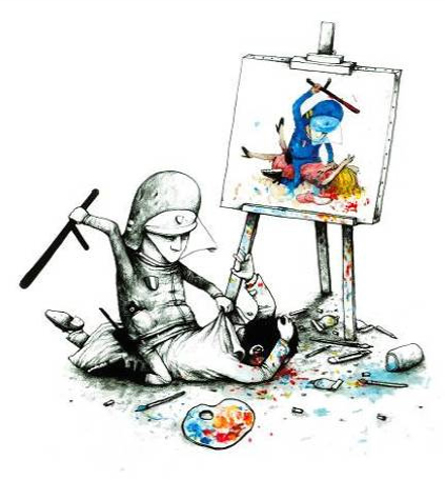 'Free Speech' by Dran
So it's good news to hear that POW are putting on two shows featuring Dran. First up is a central London based show 'My Everyday Life' in an as yet undisclosed location starting on the 26th November. This is quickly followed by a second show 'I Have Chalks' at the POW print rooms from the 2nd December. If you're not familiar with Dran I'd recommend having a look around his neatly designed website featuring a studio you can have a nose around. Alternatively if you have a copy of Tristan Manco's most recent book 'Street Sketchbook: Journeys' his work is featured in there.
More images from Dran below. The 'My Everday Life' show promises "sculptural installations, paintings and street art" with a main character Scribouille "a homeless puppet whose life is devoted to nothing but creating art". Sounds like one not to be missed.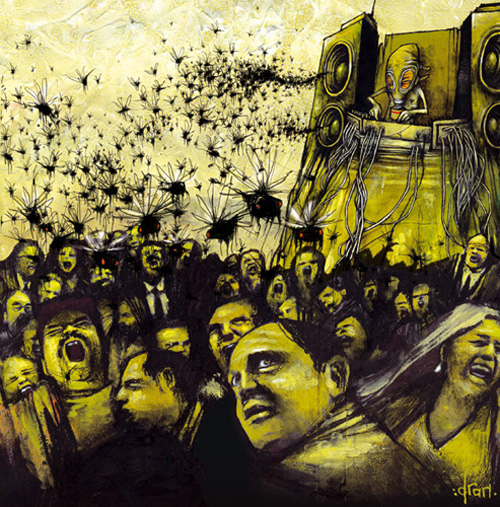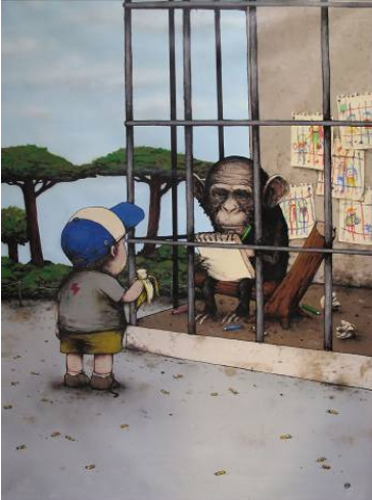 'Exhibition' by Dran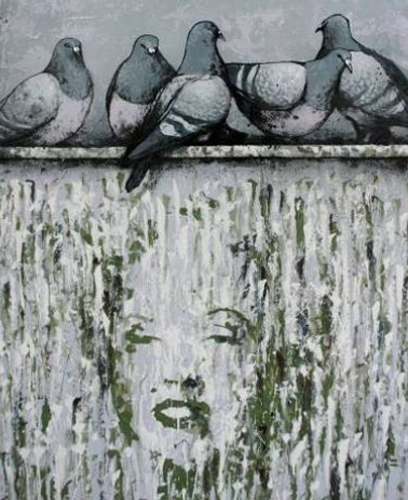 'Marilyn' by Dran