Dran 'My Everyday Life' at the Pictures On Walls 'Marks and Stencils' pop up shop
Picturesonwalls pop up shop 'Marks and Stencils' opened its doors to the public earlier this week. Forming a major part of the store is an exhibition by French artist Dran. Entitled 'My Everyday Life' it includes a character called Scribouille, a homeless puppet whose life is devoted to nothing but creating art. Dran has an eye for detail and a great wit all matched by his ability to draw. I'll let the pictures do the talking: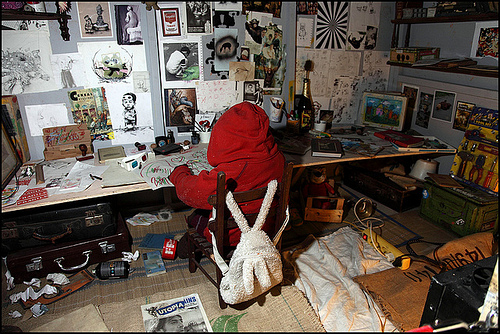 Scribouille at work on a 3d drawing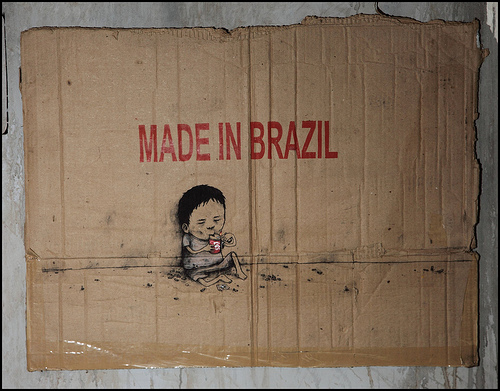 Work on cardboard plays with the already present printed words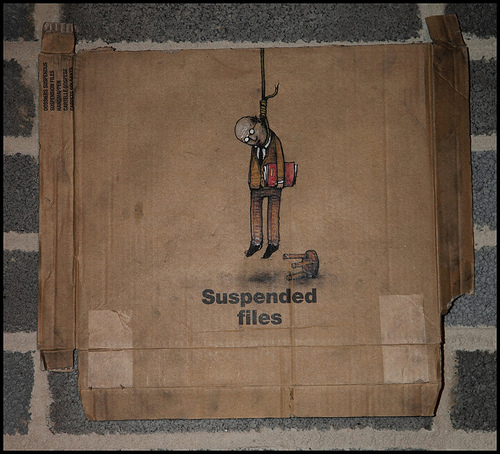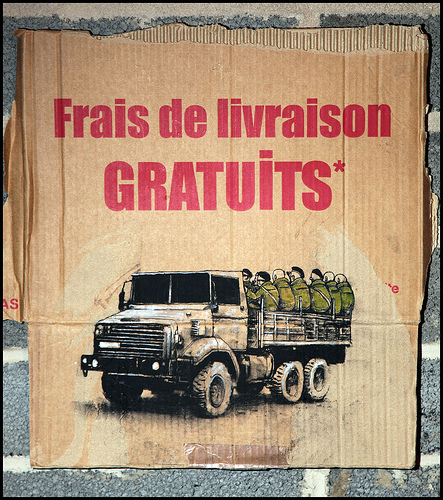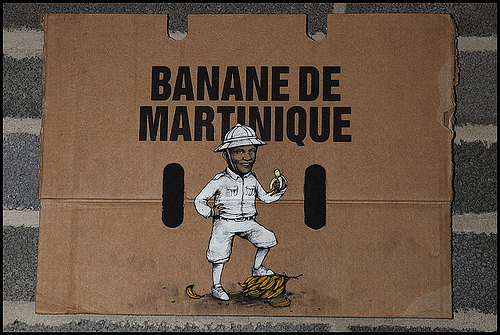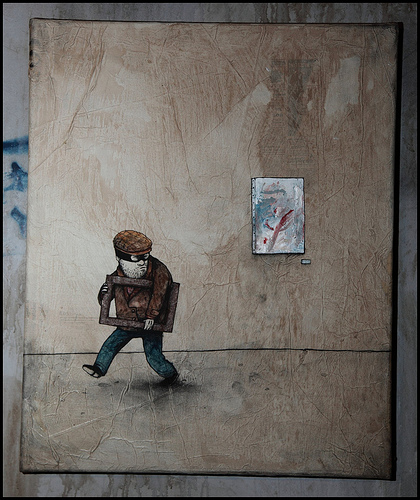 Elsewhere there are other pieces on reclaimed objects like this guy stealing a frame and leaving the art.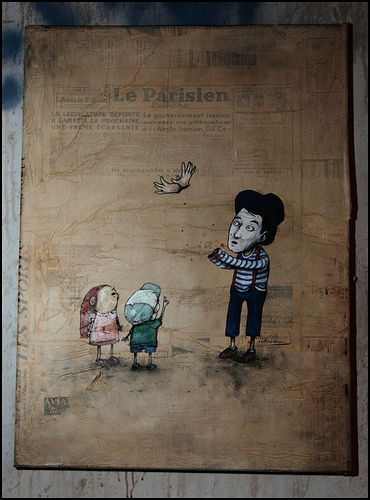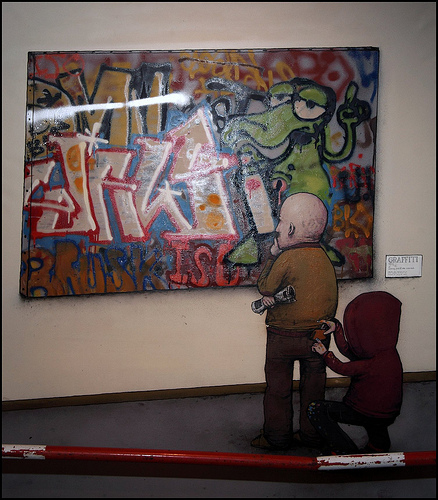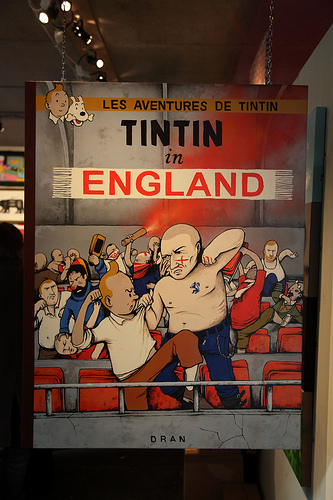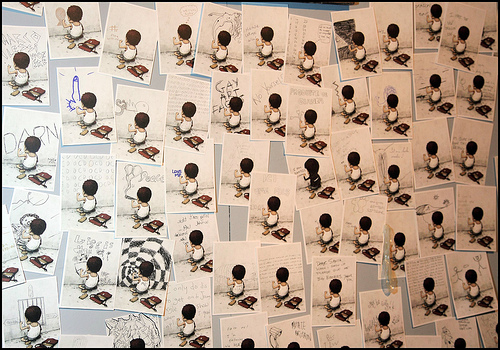 For 50p you can buy a postcard and create your own little masterpiece to put up on the wall at the show. Dran, himself, is going to choose a winner and if you would like yours returned remember to put a stamp and your address on the back.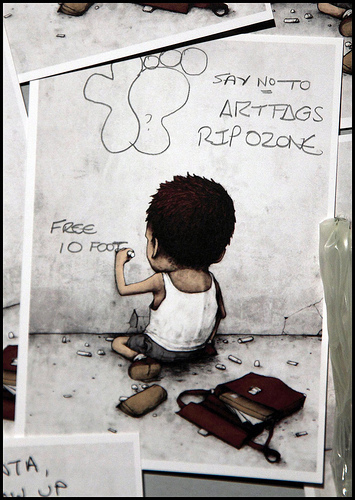 This card had beem modified to include the text 10Foot put over Banksy's Old Street cherub piece. 10Foot recently started a 26 month stretch inside for graffiti, more details here: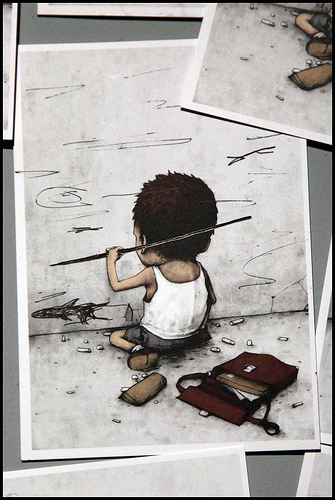 I liked this one, the picture had been customised to change the view entirely.
'My Everyday Life' is at 'Marks and Stencils', 1 Berwick Street, Soho, London. Opening times on pictures on walls