39 different types of rats on the streets of the UK, most have been attributed directly to Banksy:
"I'd been painting rats for three years before someone said 'that's clever it's an anagram of art' and I had to pretend I'd known that all along." Banksy, Wall and Piece.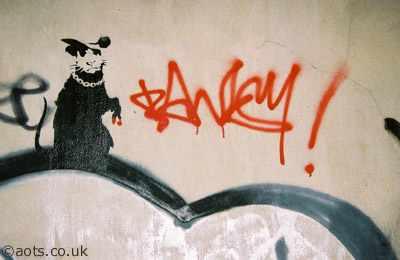 Ashburton Grove, unusual because it has a signature in a colour matching the paint on the rat.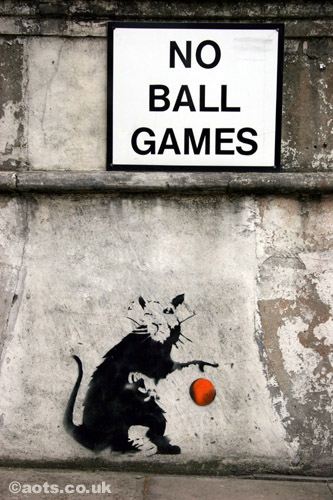 Paddington 'No Ball Games', cut out of the wall for resale.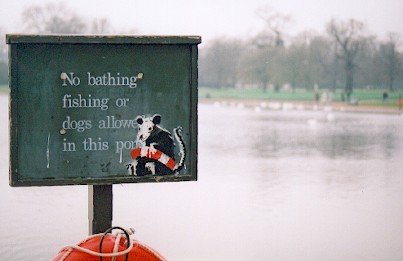 Kensington Gardens, turned up for auction later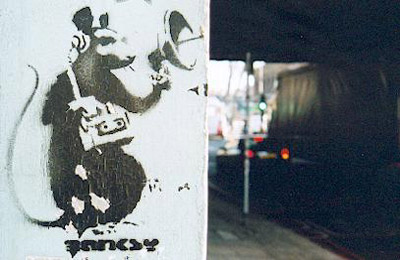 Shoreditch, this image was used as the flyer for Banksy's show in Austria.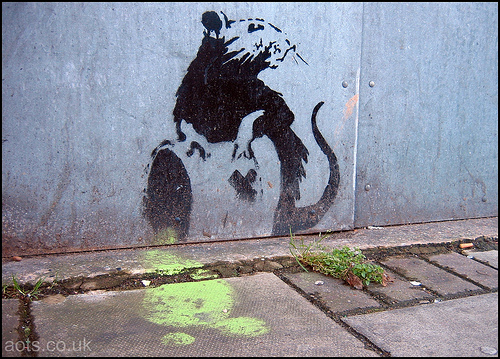 Camden, one of several 'toxic spill' rats around London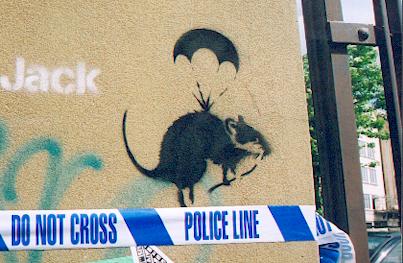 Shoreditch, with coincidental Police tape.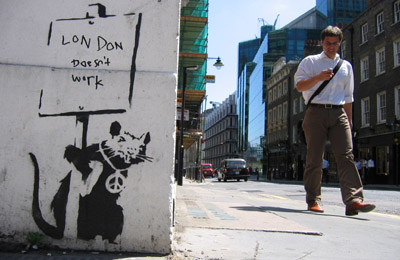 City of London, one of the longest survivors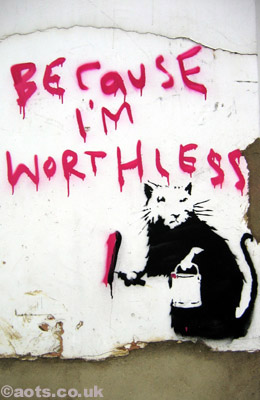 Farringdon, a large scale addition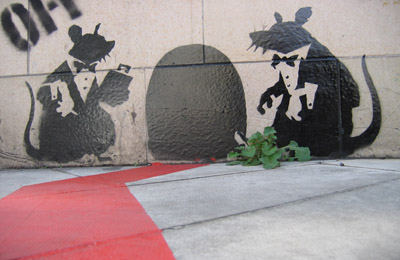 Fine dining in Shoreditch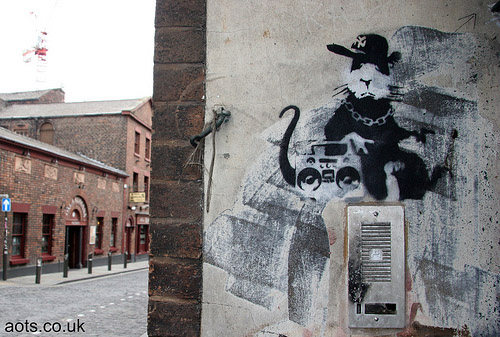 Found on the streets of Liverpool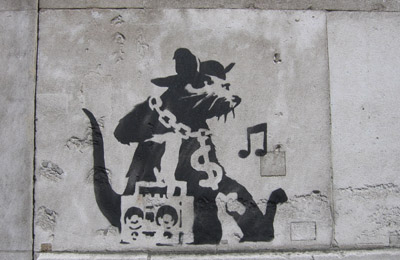 Moorgate, quickly removed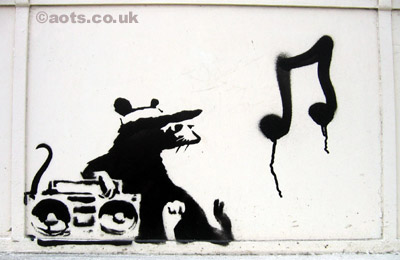 Whitechapel, cut out and kept by someone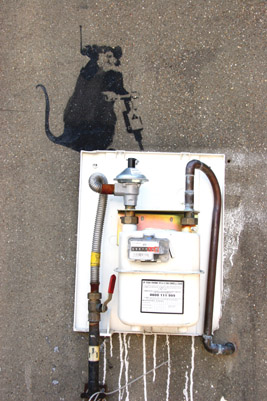 East London, managed to survive a few years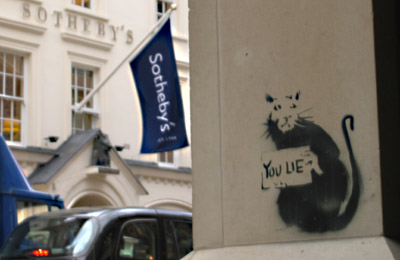 Bond Street, appeared at the same time as Banksy works came up for auction at Sotheby's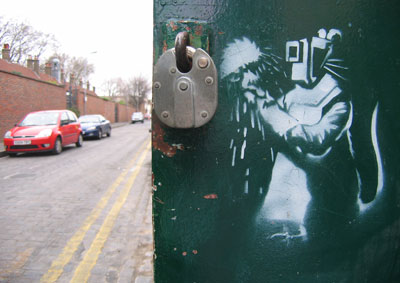 Hoxton, ironically cut out of the door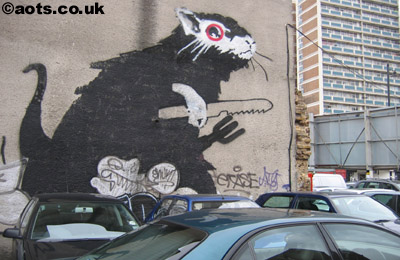 Old Street, maybe the largest ever, appeared after new Banksy work had been absent from London for some time.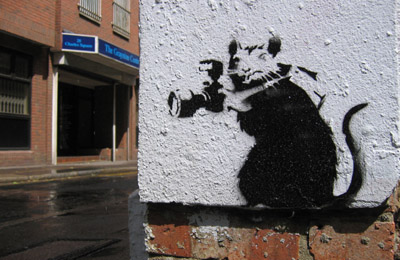 Shoreditch, first incarnation of the paparatzi rat.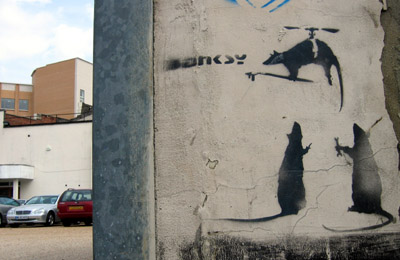 Whitechapel, a really early piece that was chipped away at over the years.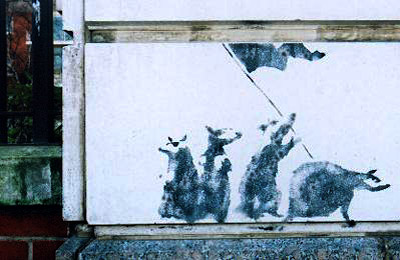 South Bank, a real rat revolution that resist buffing for a while then finally succumbed.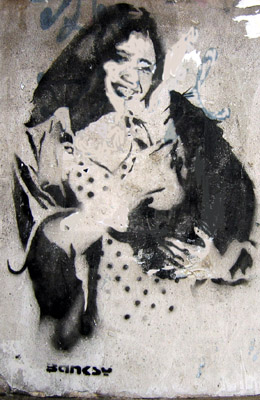 Islington, a rare picture of this very early stencil
Victoria, several of these rats were also to be found penning slogans outside Tate Modern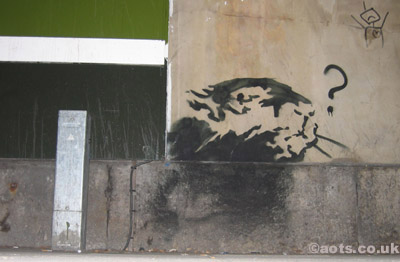 Waterloo, unusually just a head which appeared in several locations
Whitecross Street, a ratpault photographed prior to receiving several additions.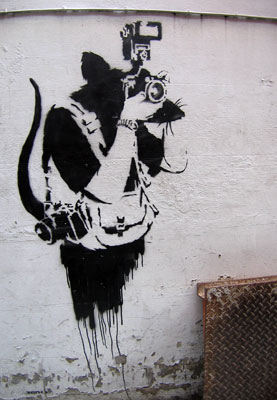 Angel, a more sophisticated paparatzi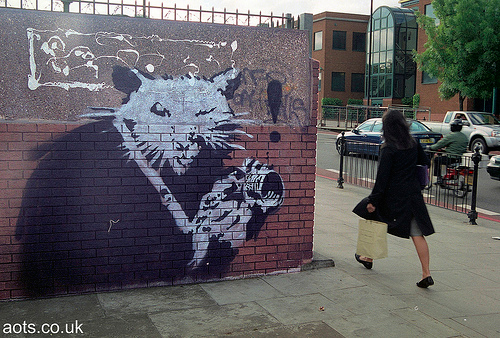 City Road, similar to a design that was completed near Green Park tube station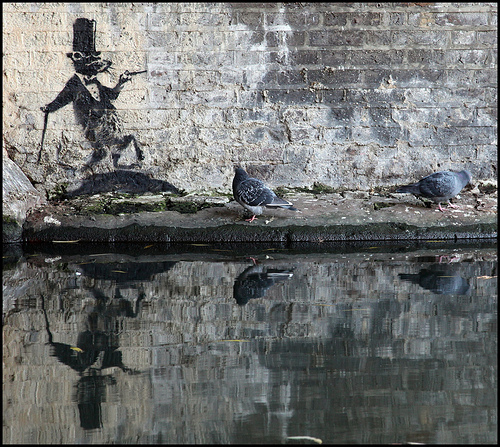 Camden, along the canal, one of four pieces painted at the same time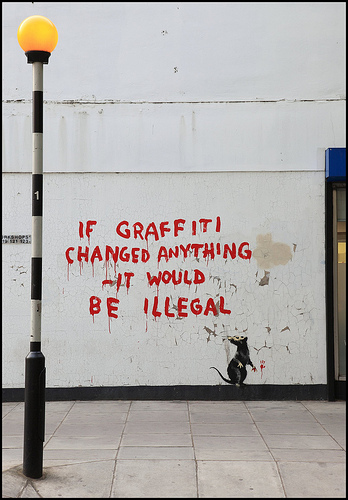 Fitzrovia, maybe the most detailed rat on the streets of London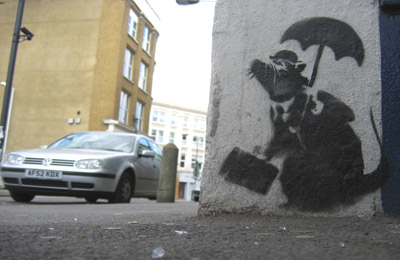 Shoreditch, city gent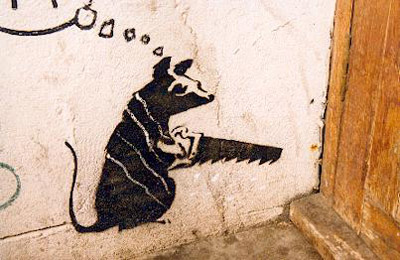 Southwark, also appeared as a giveaway stencil in a magazine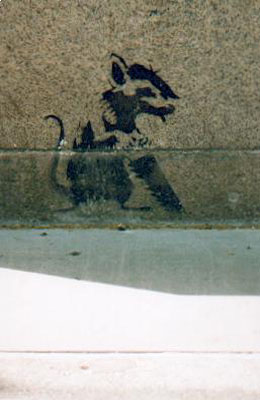 South Bank, this one originally had a circle drawn in front of it but this had worn away.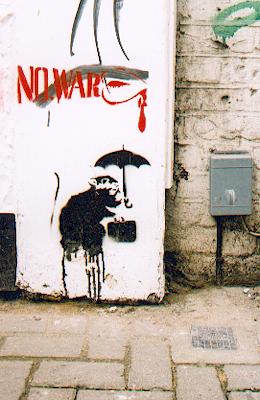 Shoreditch, another fella with a briefcase and umbrella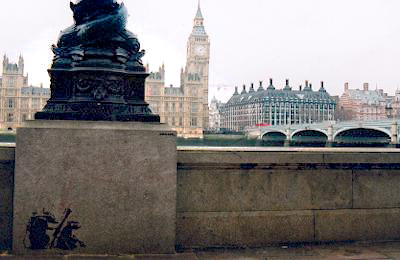 Westminster, lining up mortar fire opposite the Houses of Parliament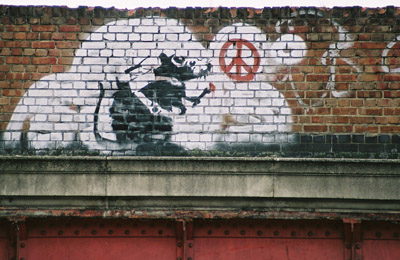 Old Street, another larger piece that was often missed by passers by.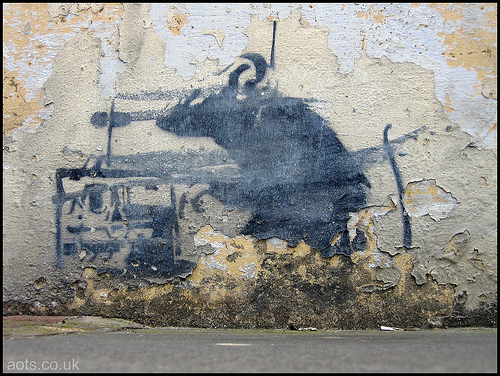 Bethnal Green, part of a detonation sequence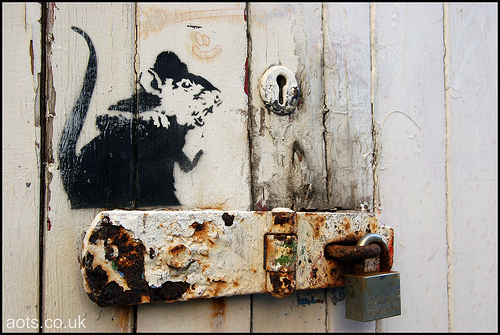 Brighton, an off street version of this was given to an individual who returned the scales from Banksy's Justice statue.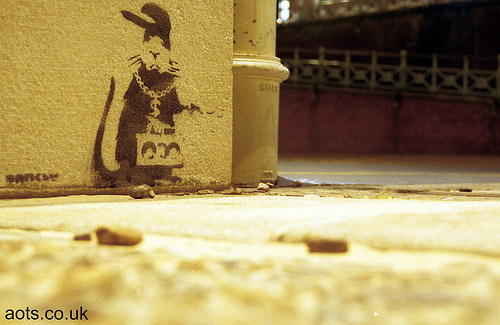 Brighton, down on the sea front outside the Grand Hotel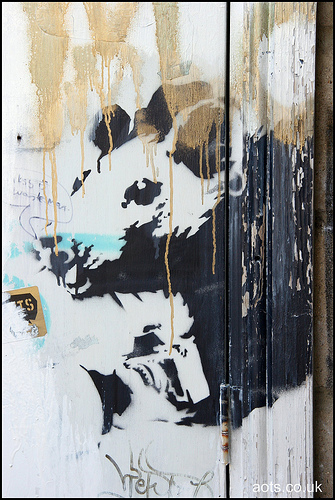 Brighton, never really been properly attributed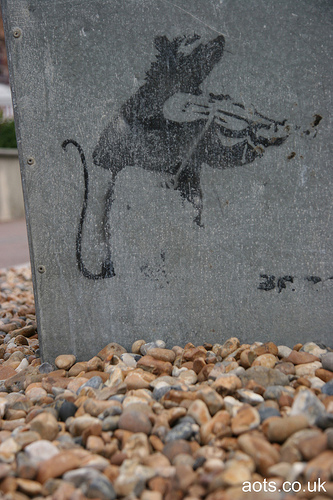 Brighton, a violin playing rat on the beach
Brighton, again never really been properly attributed but looks like a prototype of the ubiquitous placard rat.