Yeah I know that Croydon has hardly been high on Banksy's hit list but take a look at this new piece fresh out of the can and tell me who else could have done this?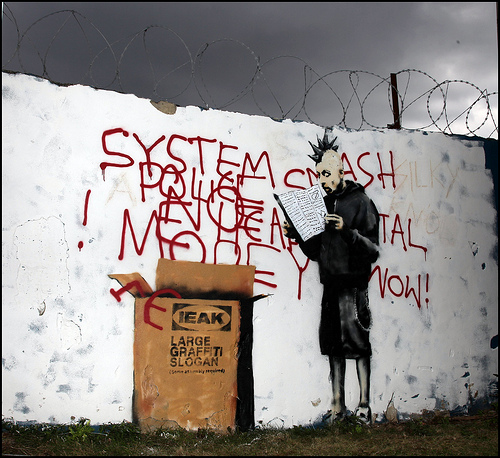 A punk struggles to get to grips with assembling a Large Graffiti Slogan from IEAK.
Fantastic detailing and colouring (check the shading on the hoodie and box for starters) and a witty statement juxtaposing the difficulties of assembling flat pack furniture with getting a revolution off the ground mark this out as nailed on Banksy piece. The reference to IKEA stretches further than may be immediatley apparent – in the view of the piece below you can see the twin towers of IKEA's Croydon branch with their distinctive yellow and blue rings.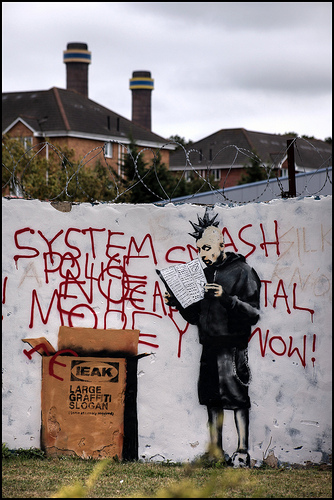 A little bit more about the location itself; it's sandwiched between billboards and next to a tram stop. It's already picked up a bit of extra detailing but lets hope it lasts a bit longer than other recent ground level pieces….
AOTS link: Banksy IKEA Large Graffiti slogan Croydon