Another new Banksy on the streets of London
Banksy heads North after his recent visit to Croydon with a great street version of 'No Ball Games' appearing in Tottenham in the last day or so.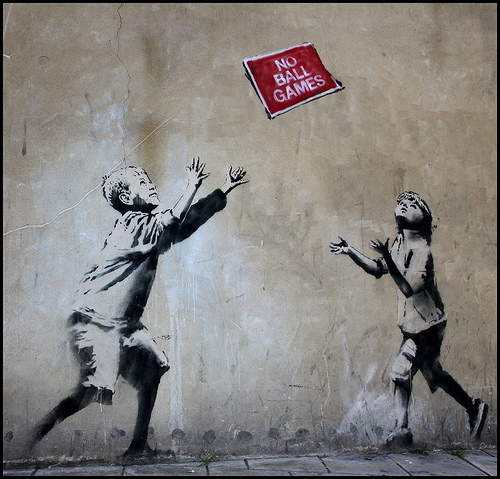 It's in a much higher traffic area and right under a CCTV mast (which typically is facing the wrong way). It's already created a lot of local interest with the local paper taking an interest and residents already getting together to stop the council buffing it.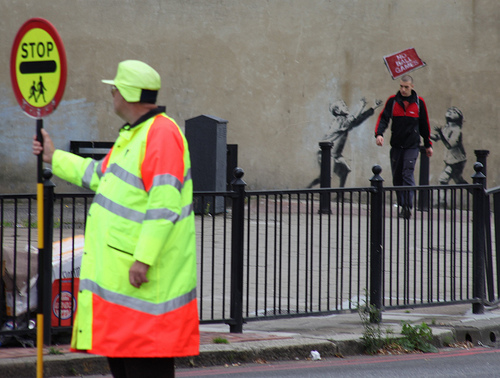 More views of 'No Ball Games' near Seven Sisters….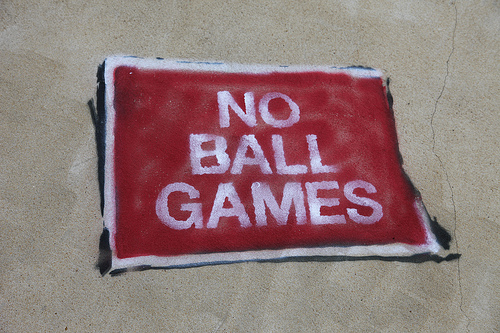 And finally here's the (different) canvas version displayed at the recent 'Bristol Museum Versus Banksy' exhibition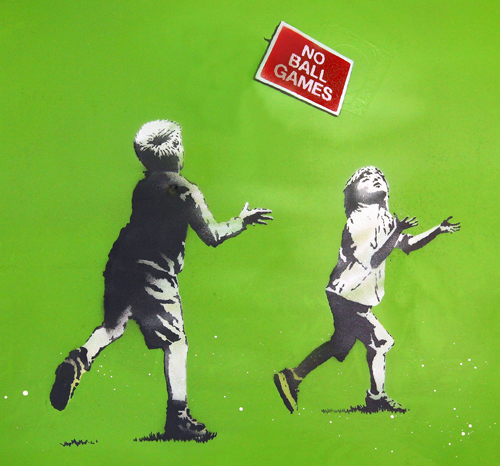 AOTS link: Banksy No Ball Games