Green Day answer – show previews tonight and opens tomorrow
So well done to Larry Livermore* for knowing the answer to the connection between Euston Station and Green Day. It was the site of their first ever UK gig which was held in what is now the Britannia pub above an Marks and Spencer Simply Food store on the station concourse. At the time it was called Rails or the Railway Tavern and was part of Travellers Fare (anyone remember that)? Quite a surreal space to go and watch a band (let alone Green Day) and then walk out directly into the station. Green Day did a neat trick which still grosses me out until this day but its probably best left untold. It wasn't exactly a packed out show as I remember – lets just say if you were there I probably know you!
* Larry Livermore was running Lookout Records at the time – thanks for giving us 'The Thing That Ate Floyd" Larry!
The Art of Rock previews tonight and opens at Stolen Space tomorrow.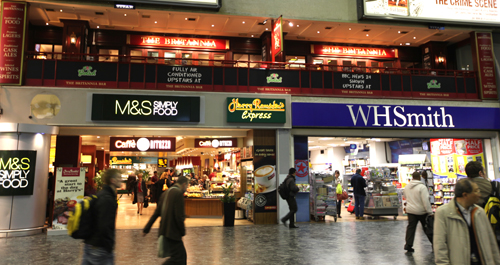 The Britannia pub on Euston station – scene of Green Day's first UK gig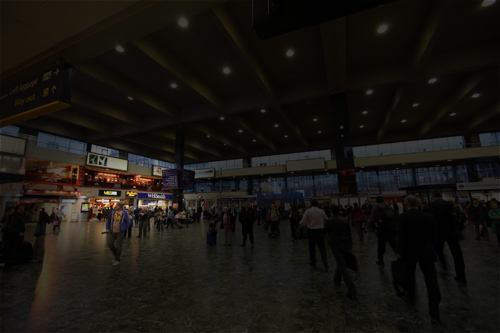 A stranger place for the gig would be hard to imagine