The Lock Up opened last Friday and is rammed full of quality pieces from some the best artists around at the moment. I've got to say that for me Goldie probably stole the show. His Showgirl pieces (pictured below) are absolutely stunning in the flesh. That said the bar has been raised all over the show with many of the artists turning in fine pieces of work for a really well put together collection. The accompanying catalogue is a very neat little addition too, including full colour pictures of the main pieces on display and accompanied by write ups on all the featured artists.
THE LOCK UP – eddielock.co.uk with Nick Walker / Goldie / Jef Aerosol / Eelus / Mau Mau / Inkie / Beejoir / Jamie Reid / K-Guy / David Whittaker / Ben Moore / Pam Glew / RYCA / Stedhead / Prole / Fin Dac / Spanna
Eastcastle House, 27-28 Eastcastle Street, London, W1W 8DH (until Thursday 10th December 2009)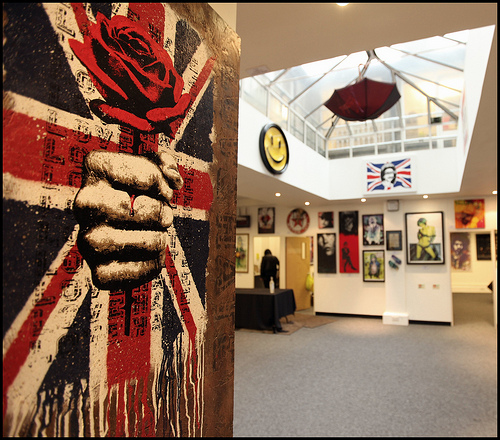 The Lock Up (K-Guy on left). Acrylic, aerosol and screen print on deep edge wooden box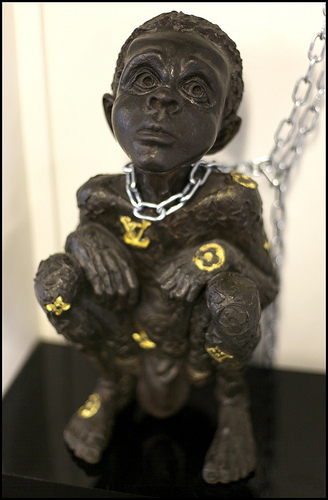 Beejoir 'LV Child'. Solid bronze sculpture with gold leaf applied logos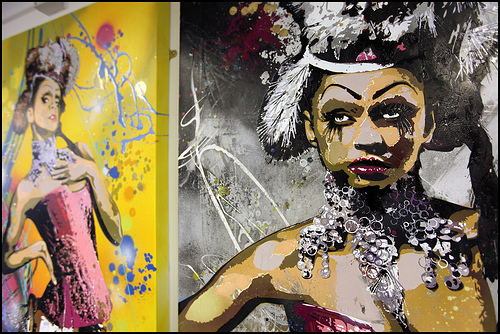 Goldie 'The Showgirl 2' (left) and 'Dark Diva' right. Spray paint & multi layer stencils, Montana Gold and sericol on canvas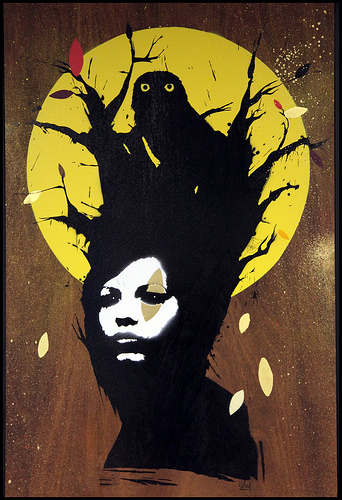 Eelus 'Nesting' – spray paint, acrylic, glow in the dark paint, 24ct gold leaf on wooden frame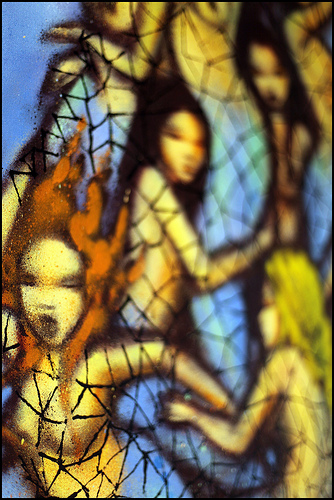 Mau Mau – detail from 'Plenty More 'Fish In The Supermarket'. Spray paint and acrylic on canvas.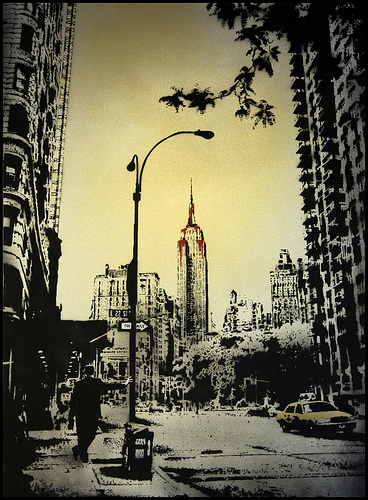 Nick Walker 'The Empire's State'. Spray paint & stencil on canvas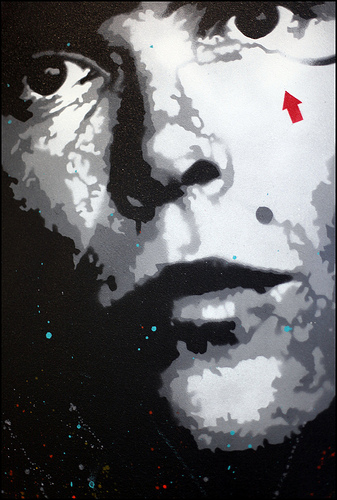 Jef Aerosol – detail from 'Ian Brown'. Spray paint and stencil on canvas.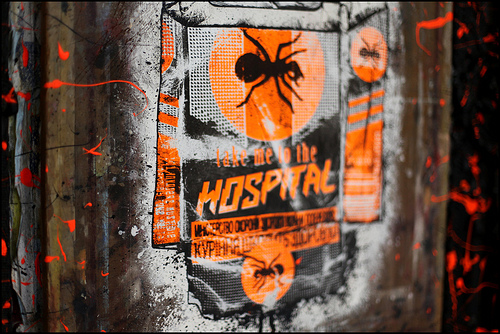 K-Guy – detail from Take Me To The Hospital work for The Prodigy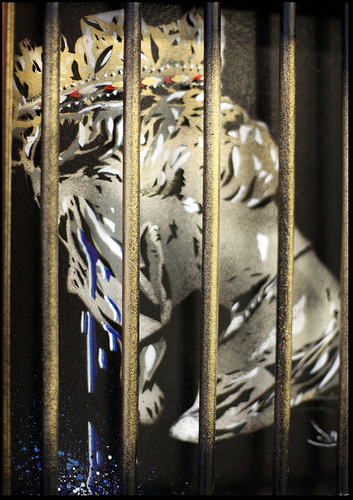 Don 'Prisoner In Your Own Palace'. Spray paint and stencil on wood