The Thousands – on this weekend only!
Vandalog's The Thousands (see this earlier blog post) finishes its run on Sunday November 22nd. Here's a few flicks from the show to give you an idea of how it finally shaped up: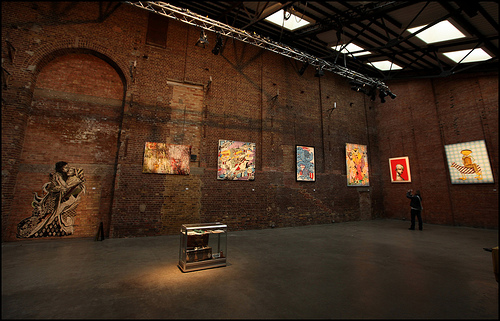 The main hall featuring works from Swoon, Faile, Adam Neate and more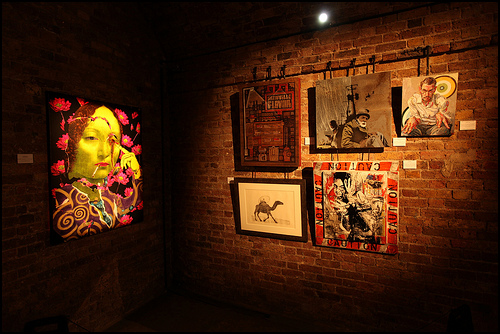 Judith Supine and others in a side chamber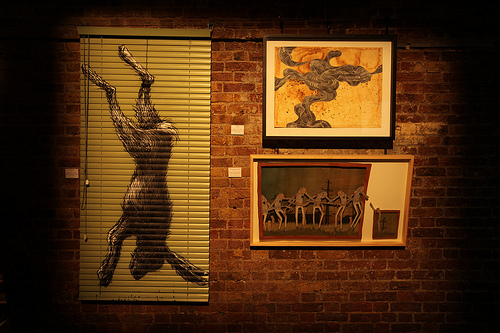 Know Hope (bottom right) and Roa (more of which later)
More work in the side chamber including Hera (middle)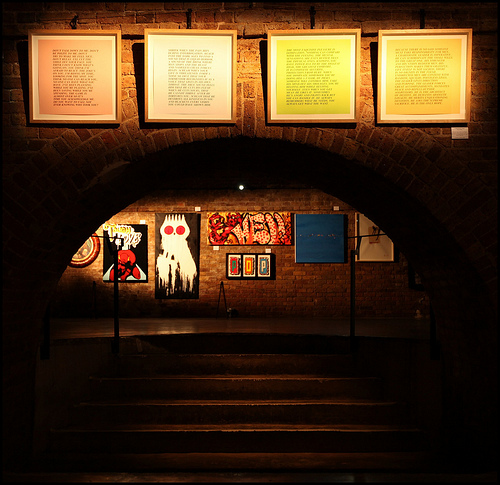 Some Cept, Sweet Toof, Dscreet etc.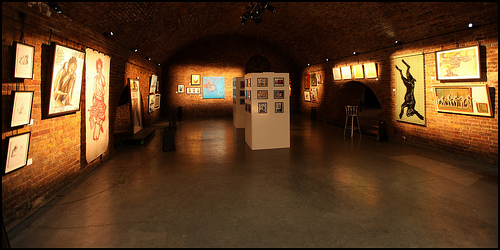 Photos from Howbaoutno and Nolionsinengland occupy two central stands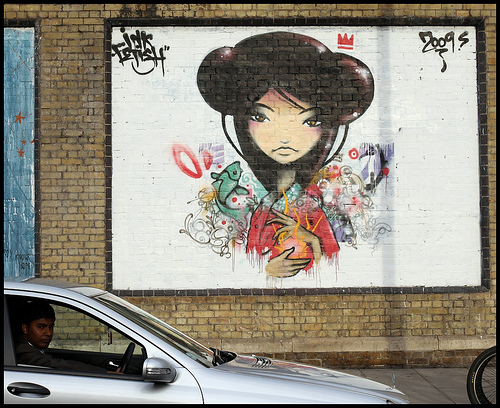 Inkfetish piece outside the show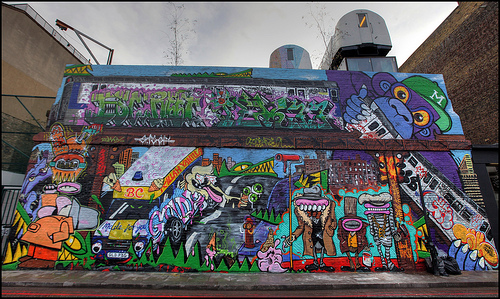 Burning Candy on the building's exterior in Holywell Lane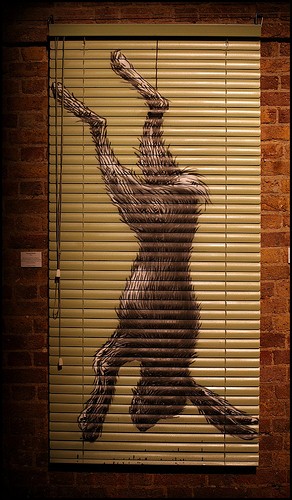 Roa's blind revealed two images of the same animal (above and below)