Anyone who stooped down to go through a little door and into a grade 2 listed Tramshed last year knows that Sickboy can put on a show. 'Stay Free' was blessed with its own unique style which combined the red and yellow of Sickboy's trademark temple graffiti with some altogether more fine art pieces (not forgetting the sweet factory house)! For those who missed it here's a reminder of what that show looked like: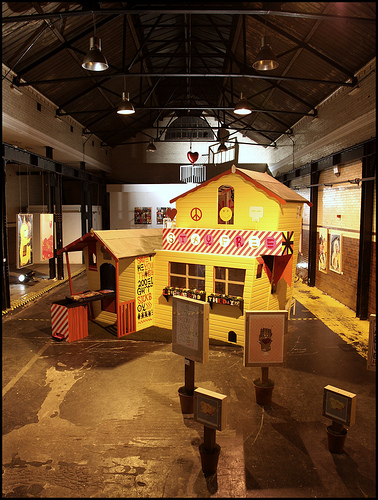 This December 16, Sickboy is back to present 'Logopop', a special one-night-only solo exhibition of new limited edition work and site-specific installations in east London. It only lasts three hours so if you want to see it RSVP (and be quick about it as its less than two days away) to: rsvp@thesickboy.com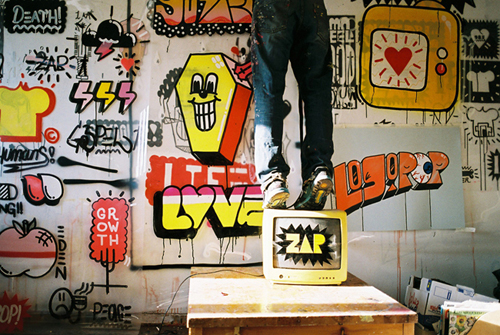 (Image by Viktor Vauthier)
'Logopop' by Sickboy, December 16, 2009, doors: 18:00-21:00 (invite needed – see above) Location: The Rag Factory, 16-18 Heneage Street, London, E1 5LJ. Nearest Tube: Liverpool Street.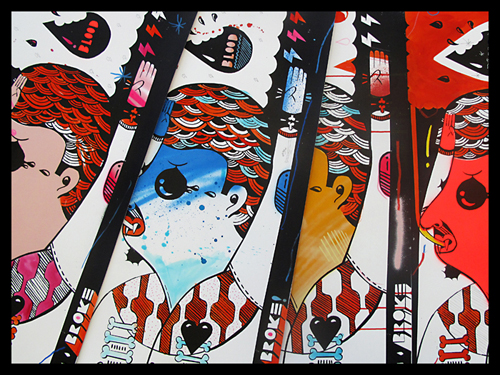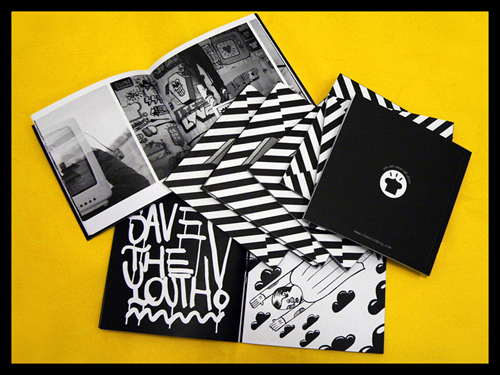 Sickboy 'Logopop' show