Escif at Pictures on Walls – Street work pictures – opens Friday evening
Escif's show opens at Pictures On Walls on Friday (16th April) evening between 6 – 9pm . Prior to the opening work from the Spanish artist has gone up on the shutters outside the pictureonwalls ground floor premises at 46-48 Commercial Street, London, E1 6LT and in the Dray Walk car park off Brick Lane.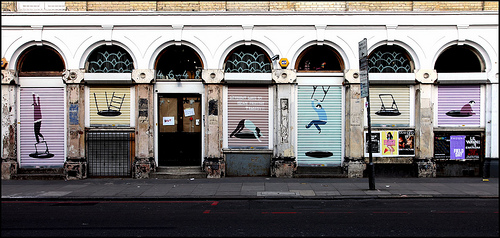 Different Ways To Escape From The Tragedy!!