Schoony's 'Boy Soldiers' show update
Most shows consist of unpacking some canvases and choosing where to put them and how to light them. Schoony's upcoming group show 'Boy Soldiers' is totally different to this tried and trusted approach – he's been busy mass producing well over 30 of the life size figures which are his most recognisable style of work. Each one is being passed on to an artist to customise as they see fit. I caught up with him recently at his studio to see the work in progress and to have a general nose around.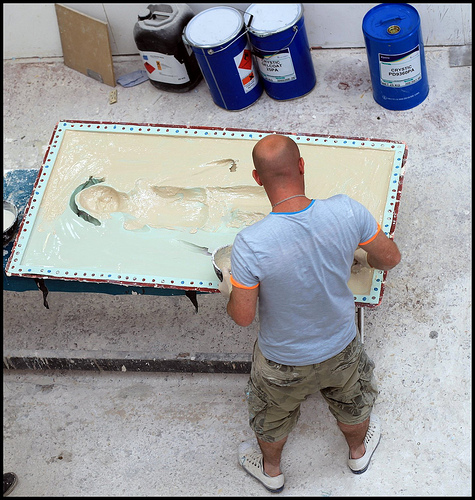 Like some kind of reverse mortician Schoony works on bringing another figure to life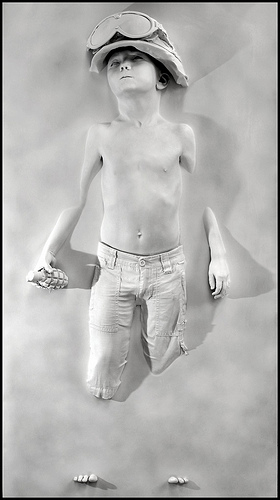 'Boy Soldier' – an unusual blank canvas
Every artist gets one of these delivered – a plain 'Boy Soldier' ready to be modified. A working list of artists includes Goldie, Dan Baldwin, Mau Mau, Snugone, Don, Carleen De Sozer, Pa Pa Schoon, Joe Rush, Dotmasters, Carrie Reichardt, Insa, John Nolan, Fin DAC, PEN1, Grafter, Liliwenn, D*Face, Matt Small, Inkie, David Bray, BEST EVER, Nick Reynolds, Hiruka Irie, Part2ism, Slice, K-Guy and Leeks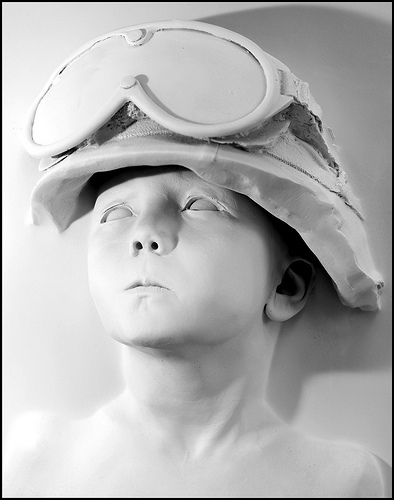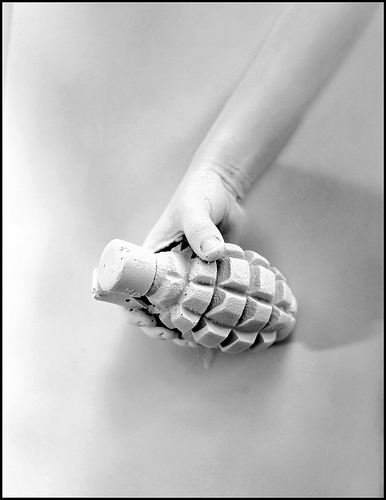 'Boy Soldier' has a strong and direct message held in his right hand. The artists involved have the choice to go with that incorporating it into their reinterpretation or I guess change it into something completely different. Looking at the list of artists involved you can see already that they are more than capable of reworking these unusual canvases into something really striking. It's hard to visualise exactly what we'll get to see when the show opens at Blackall Studios on the 2nd September (to the 4th September – then the action moves to GraffikLondon ) but I guess that's the beauty of it.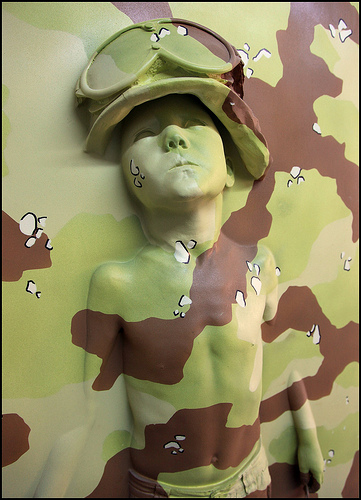 A previous incarnation of 'Boy Soldier'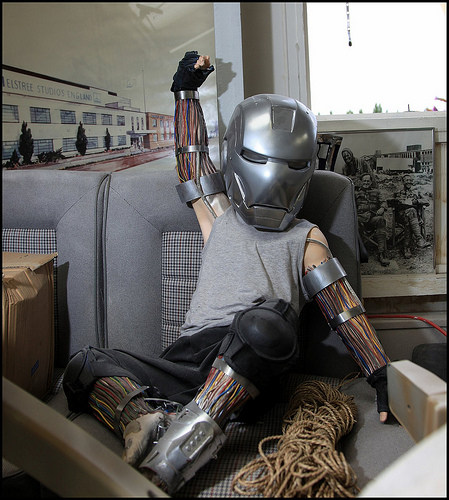 The figures around the studio are not your run of the mill art works…in front of this boy was a couple of boxes containing the lifecasts of an artist connected to the show along with a special surprise vehicle getting prepped for the opening night.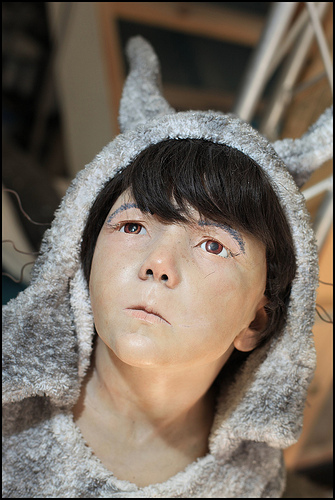 'Where The War Things Are' was one of the stand out pieces at the Mutate Britain Show last year.
Fully updated list of artists for the show and further details are on the flyer below, note its a buyers preview only on Thursday 2nd September – email address below: