Banksy's site has had a small revamp today with a few new pictures added. Most obvious is this new piece that looks like its somewhere pretty prominent judging by the red route markings on the ground.
Elsewhere the Indoors section now contains his storyboard style sketch up for the opening title sequence of the recently aired Simpson's episode. You can see what made the final cut. There also seems to be a new or updated version of the 'I Hate Mondays!' canvas shown at the Bristol Museum in 2009 and a new item in the shop.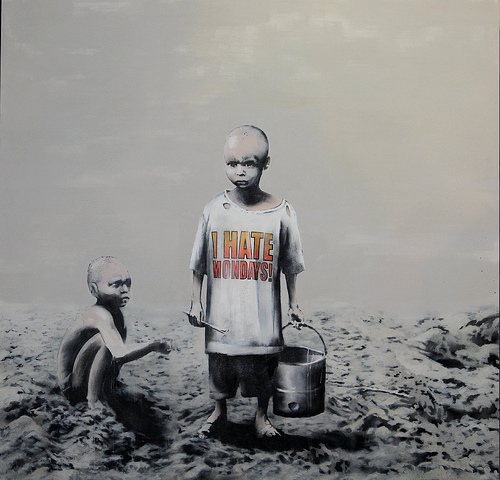 Banksy – I Hate Mondays canvas first shown at the Banksy versus Bristol Museum show 2009. Extra figures appear in the new or updated version along with other details – especially in the eyes of the child's gaze on the left.